May 2014: Cell based assays for screening workshop
Practical workshop covering the development of cell based assays for screening.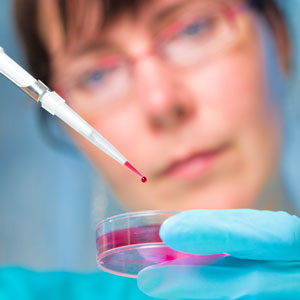 Access the latest cell based assays for screening technologies
3 day practical workshop
Venue: European ScreeningPort, Hamburg, Germany
European Pharmaceutical Review and European ScreeningPort presented another unique practical workshop covering the development of cell based assays for screening.
Taking place over three days at the European ScreeningPort facility in Hamburg, the workshop offered attendees the chance to participate in practical sessions using the latest technology available from some of the top screening equipment / reagent vendors in the pharmaceutical industry. 
Workshop topics:
An introduction to drug discovery and the design and development of assays for drug discovery purposes – what can be achieved and learnings from past successes and failures.
Selection of assays which will ensure translation of Hits between formats.
General concepts for cell based assays exemplified using luciferase reporter and High Content imaging assays.
IC50 determination for inhibitor, signal stability, choice of liquid handling and Z′ calculation.
Screening of cell based assays against a small molecule library (proof-of-concept screen).
Data analysis and reduction – going beyond the Z′. Methods of analysing in vitro biological assays data including false positive/negative rates, dose-response curve fitting and correlations.
Analysis of images from High Content Screening assays.
Integrating your research program, design of project critical paths which integrate in-vitro, in-vivo and in-silico elements.
Application of cell health, cardiac hypertrophy, and neurite outgrowth assays using human iPS cell-derived cardiomyocytes and neurons.