HPLC 2017
18 – 22 June 2017
Prague, Czech Republic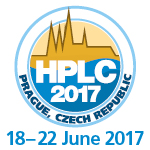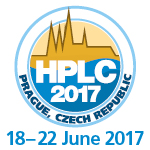 Date: 18 – 22 June 2017
Location: Prague, Czech Republic
Email: [email protected]
Website: http://www.hplc2017-prague.org/
Event Description:
The HPLC symposium series is well known as the world-leading forum for the information exchange in separations. Present and see the latest results on column technologies, cutting-edge applications & instrumentation, coupling with mass spectrometry and new trends, including microfluidics and nanotechnologies.
The future of any field depends on its accessibility and appeal to the young generation. For the first time, one of the four parallel program tracks will be devoted solely to young speakers and tutorial lectures given by top experts. Save on student´s participation with the lowest registration (240 EUR) in the past decade.
Congratulate your colleagues on winning the Csaba Horváth Young Scientist Award for the best young speaker; the Uwe D. Neue Award; the Best Poster Award or the Georges Guiochon Faculty Fellowship for excellent young scientists in liquid phase separation sciences.
The large poster and exhibition section has always been an important part of the conference and HPLC 2017 Prague will continue in this tradition. Free lunches included!
Important deadlines:                    
March 6                Abstract for the Best Poster Award
March 20              Early registration payment
April 17                 Abstract for poster presentation
May 1                   Regular registration payment
June 1                  Abstract for late-breaking posters
Prague is easily accessible from all major destinations and offers a wide range of accommodation for all budgets. An exciting scientific as well as social program is prepared to complement the rich cultural and historical treasures of Prague including UNESCO cultural heritage sites. Enjoy the Czech hospitality and a wide range of excellent local beers. We are looking forward to welcoming you in Prague.