AstraZeneca presents positive data on AZD9291 in first-line EGFR mutated lung cancer
AstraZeneca has announced preliminary efficacy and safety data for AZD9291 in the first-line treatment of EGFRm advanced non-small cell lung cancer (NSCLC)…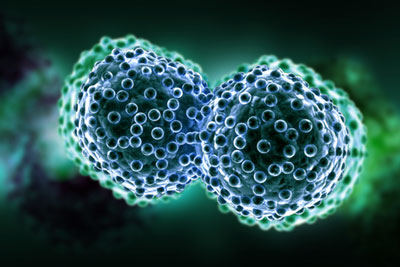 AstraZeneca has announced preliminary efficacy and safety data for AZD9291 in the first-line treatment of epidermal growth factor receptor mutation positive (EGFRm) advanced non-small cell lung cancer (NSCLC).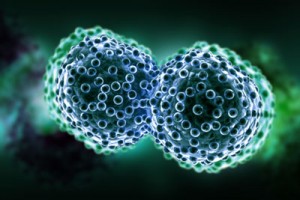 Data showed that 81% of patients on a once daily dose of AZD9291 were progression free at 9 months; overall response rate was 73%. The longest duration of response was ongoing at 13.8 months at the time of data cutoff.
The data from the first-line expansion cohorts of the AURA Phase I study were presented at the annual meeting of the American Society of Clinical Oncology (ASCO). The first-line cohorts included 60 patients with EGFRm advanced NSCLC who received AZD9291 80mg or 160mg once daily. The data are not fully mature with an approximate 11 month median follow up in the 80mg cohort, and an approximate 8.5 month median follow up in the 160mg cohort.
Promising AZD9291 results will be studied further in the ongoing Phase III FLAURA trial
"These preliminary data demonstrate the potential of AZD9291 in treatment-naive advanced NSCLC patients with EGFR mutation. These promising results with AZD9291 will be studied further by the ongoing Phase III FLAURA trial in the first-line setting," said Professor Suresh S. Ramalingam, Chief of Medical Oncology, Emory University School of Medicine, Atlanta, GA, USA, who is lead principal investigator for the FLAURA study.
Patients with EGFRm NSCLC are particularly sensitive to treatment with currently available EGFR tyrosine kinase inhibitors (TKIs). However, tumours almost always develop resistance to treatment, leading to disease progression. In approximately two thirds of patients treated with the approved EGFR-TKIs, gefitinib or erlotinib, this resistance is caused by the secondary T790M mutation.
AZ granted accelerated assessment for upcoming regulatory submission for AZD9291 in Europe
Antoine Yver, Head of Oncology, Global Medicines Development, said, "The promising response to first-line treatment with AZD9291 builds on the encouraging efficacy already seen in patients with EGFRm advanced NSCLC who have the T790M resistance mutation, and whose disease has progressed following previous treatment with first-generation EGFR tyrosine kinase inhibitors. We have just been granted accelerated assessment for our upcoming regulatory submission for AZD9291 in Europe. We remain confident that AZD9291 has the potential to deliver early and durable efficacy by targeting both activating and resistance EGFR mutations."
Related organisations
Related diseases & conditions