Pharmaceutical manufacturers in Turkey see huge growth in exports to South Korea and Russia
UBM EMEA announced the findings of the Pharma Insights Turkey 2015 report, a comprehensive review of the Turkish pharma market, at CPhI Istanbul…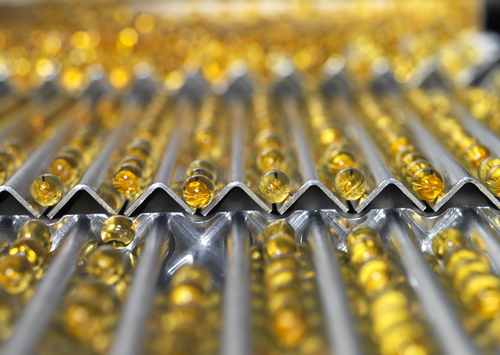 UBM EMEA announced the findings of the Pharma Insights Turkey 2015 report at CPhI Istanbul.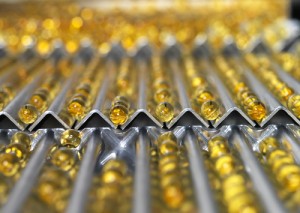 This comprehensive analysis of the Turkish pharma market – compiled with the help of research partner Global Business Reports – was conducted amongst all major Turkish manufacturers and evaluates the conditions for both foreign and domestic companies.
Overall, the report concluded that despite short-term marginal pressures, the long-term opportunities across Turkish and neighboring markets are substantial. In the near term, growth is predicted to come primarily from generics in the domestic market, but over the next two to five years manufacturers will increasingly be exporting to new markets with limited native manufacturing capabilities. In particular, Turkey's manufacturers will look to invest in new facilities in nearby CIS nations to take advantage of the Russian Pharma market – where many western manufacturers are reluctant to invest due to geopolitical reasons. The Russian government is targeting increasing domestic drugs production, but significantly, drugs imported from CIS nations will be counted as domestically manufactured.
Growth in exports amongst Turkish manufacturers is however, very uneven, as only those that have pre-existing investments are seeing growth. The problem for companies yet to invest is a lack of available capital due to marginal pressures and the likely loss making in the first one to two years of entering a new market remains prohibitive. Collectively, these two factors will result in a wave of consolidation over the next few years with capital-rich companies acquiring the production facilities of more cash strapped rivals.
Another key finding is that manufacturers that have already invested in specialty products and biosimliars are experiencing substantial sales increases, with growth rates forecast at over 20% for the near future. To sustain these impressive figures, and to increase margins, it is likely these companies will seek to sell their high value formulations into EU markets. The general consensus amongst firms is that EU markets will open up once an initial approval has been granted – i.e. subsequent approvals are viewed as easier to achieve.
Turkey has maintained growth in exports by looking to supply to newer and more diverse regions
What is notable is that whilst exports to traditional neighboring MENA countries (many with political and economic instabilities) are in decline, Turkey has maintained growth in exports by looking to supply to newer and more diverse regions. The recent exponential growth in exports to South Korea is a surprising and largely unforeseen development and we will now also see products exported to other East Asian economies like Vietnam (where many companies are investing).
The major obstacle for growth (experienced universally) remains the government's current position with regards to its reimbursement model and fixed rate price conversion, which is distorting prices downward. However, the government has now committed to investing and supporting its Pharma industry – seeing it as a way to significantly reduce the trade deficit. And, new government-backed investment opportunities have been taken advantage of by a number of the country's most innovative manufacturers.
Supporting the view that pricing pressures are only temporarily hindering the market, many large international players are not put off by short-term low margins, and are actively seeking to secure a presence within Turkey. The report concludes that as a result, what we will see emerging in the next two to three years will be a consolidated industry – thanks to a mixture of acquisitions from international companies and survival of the fittest amongst domestic firms – with leaner, more flexible manufacturers and a significantly enlarged contract services sector. Ultimately, with such a highly flexible workforce and cooperation between industry and academia an export-led Pharma economy should emerge from the current capital restrictive times.
"Turkey's manufacturers are operating highly lean and efficient operations, which bodes extremely well for the country's growth once marginal pressures improve. Ten years from now, this period may very well be talked about as the defining moment in establishing Turkey as a key drug development hub. What is remarkable is the country's adaptability to change its sales targets as different customers become more difficult to sell to or marginal pressure make them prohibitive. The explosive growth we have seen in Korea in the last year is a sign of things to come and we would anticipate Turkish manufactures increasingly selling to other Asian markets alongside Russia and Eastern Europe. Clearly, the long term goal of this country is to use its cGMP facilities to internationalize its exports in a similar way to the Indian market achieved over the past two decades." Chris Kilbee, Group Director Pharma at UBM EMEA.
For a free copy of the online Pharma Insights report, please visit: www.cphi.com/europe/networking/cphi-pharma-insights