Positive results from Phase 3 study evaluating Cimzia in DMARD-naïve rheumatoid arthritis patients
UCB has announced data from a Phase 3 study that showed the substantial benefits, at 52 weeks, of adding Cimzia to optimised methotrexate treatment…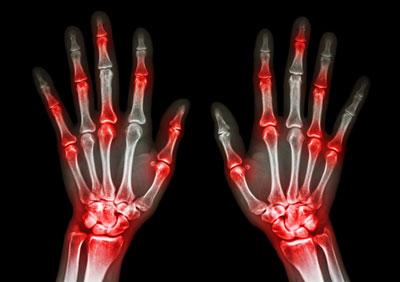 UCB has announced data from the Phase 3 C-EARLY™ study that showed the substantial benefits, at 52 weeks, of adding Cimzia® (certolizumab pegol) to optimised methotrexate treatment.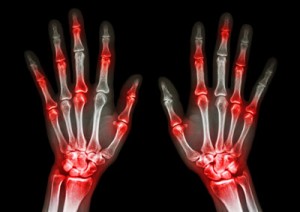 The results could advance potential care options for patients with rheumatoid arthritis (RA) who have not been treated with disease-modifying anti-rheumatic drugs (DMARD-naïve) and who are at risk for highly progressive disease.
"The C-EARLY study found that adding Cimzia to optimised methotrexate achieved sustained remission and low disease activity in this at risk patient population. These findings demonstrate the importance of quickly identifying RA patients who will benefit from concomitant therapy following RA diagnosis. The study raises the bar for long-term treatment strategies for people living with RA," said lead study author Professor Paul Emery, Professor of Rheumatology, University of Leeds, UK.
The study was designed to evaluate the efficacy and safety of Cimzia in combination with optimised methotrexate (MTX) for the treatment of DMARD-naïve adult patients with early, active RA.  Optimised MTX was the highest dose the patient could tolerate up to a maximum of 25mg weekly. For all patients in the study, MTX therapy was initiated with 10mg weekly and increased to 25mg after 6-8 weeks, if well tolerated. At least 15mg weekly of MTX had to be taken to remain in the study. 
Treatment with Cimzia plus optimised MTX resulted in more patients in sustained remission and low disease activity
The study showed that, after 52 weeks, treatment with Cimzia plus optimised MTX resulted in more patients in sustained remission and low disease activity, greater improvements in the signs and symptoms of rheumatoid arthritis including physical function, and inhibition of structural damage compared with optimised MTX treatment alone.  No new safety signals for Cimzia were reported.
Secondary results from the C-EARLY study showed that patients treated with Cimzia plus MTX had greater improvements at one year in pain, disease activity, fatigue and health related quality of life, improved workplace and household productivity, and reduced need for assistance with regular activities compared to patients receiving placebo and MTX.
Based on the results of this study, UCB has submitted a regulatory application to the European Medicines Agency for an extension of the Cimzia indication in RA to include treatment in combination with MTX for adult patients with severe active and progressive RA not previously treated with MTX or other DMARDs.
Related organisations
Related diseases & conditions