AstraZeneca announces Phase III results for lesinurad in combination with febuxostat in patients with tophaceous gout
AstraZeneca presented results from its Phase III trial investigating lesinurad in combination with febuxostat in patients with tophaceous gout at EULAR 2015…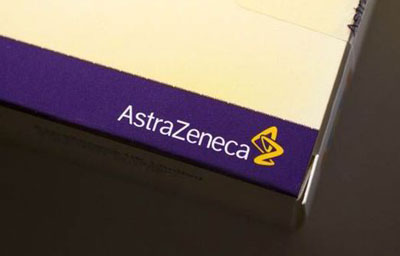 AstraZeneca presented results from its Phase III CRYSTAL trial investigating the potential of lesinurad when used in combination with febuxostat in patients with tophaceous gout at EULAR 2015.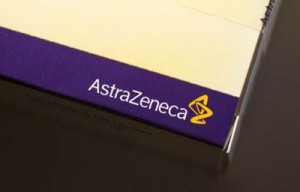 The results demonstrated that lesinurad in combination with febuxostat lowered serum uric acid (sUA) levels and reduced tophus area to a greater extent than febuxostat alone.Lesinurad is an investigational agent that inhibits the uric acid transporter URAT1 in the kidney increasing uric acid excretion and thereby lowering sUA. Lesinurad works in combination with febuxostat to provide a dual mechanism of action which increases excretion and decreases production of uric acid.
The study evaluated lesinurad (200mg or 400mg) in combination with febuxostat 80mg in patients who had at least one measurable tophus (deposits of uric acid crystals in joints and skin). Patients were administered febuxostat 80 mg orally once daily for 3 weeks before randomisation to the combination treatments.
Results showed lesinurad 200mg in combination with febuxostat demonstrated greater sUA lowering compared to febuxostat alone at all months except at the time of the primary endpoint, month 6. In the important subgroup of subjects with above recommended sUA treatment target for tophaceous gout, lesinurad 200mg in combination with febuxostat did result in more subjects reaching target sUA compared to febuxostat alone at month 6. Lesinurad 400mg in combination with febuxostat met the primary endpoint with a significantly higher proportion of patients reaching the target sUA goal of <5.0mg/dL at month 6 compared to febuxostat alone.
Lesinurad combination treatment resulted in greater total tophus area reduction compared to febuxostat alone
Among the key secondary endpoints, lesinurad in combination with febuxostat did not result in a significant difference in the proportion of subjects achieving a complete resolution of at least one tophus by month 12. However, lesinurad combination treatment with both 200mg and 400mg did result in greater total tophus area reduction at month 12 compared to febuxostat alone.
"It's important to note that CRYSTAL studied patients with gout and visible tophi also known as tophaceous gout which is particularly challenging to treat," stated Dr Nicola Dalbeth, Professor of Medicine at the University of Auckland in New Zealand and principal investigator of the study.
The goal of all urate lowering treatments is to reduce sUA levels to the recommended treatment targets. International treatment guidelines from ACR and EULAR recommend achieving an sUA target at a minimum of <6.0mg/dL in all gout patients and to <5.0mg/dL in gout patients with greater disease severity and urate burden, such as those with visible tophi. Approximately half of patients do not achieve recommended sUA goals with the current standard of care of XOIs allopurinol or febuxostat alone.
The Marketing Authorisation Application (MAA) and New Drug Application (NDA) for lesinurad 200mg tablets in combination with an XOI (febuxostat or allopurinol) are currently under review by the Committee for Medicinal Products for Human Use (CHMP)/European Medicines Agency (EMA) and the US Food and Drug Administration (FDA) respectively.