FDA accepts Teva's Biological License Application for reslizumab for review
The US Food and Drug Administration (FDA) has accepted for review Teva's Biologics License Application (BLA) for reslizumab…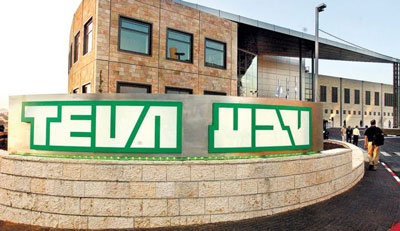 The US Food and Drug Administration (FDA) has accepted for review Teva's Biologics License Application (BLA) for reslizumab.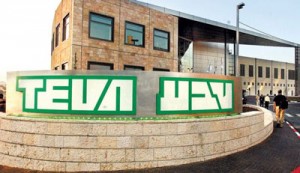 Reslizumab is Teva's investigational, humanised, monoclonal antibody (mAb) which targets interleukin-5 (IL-5), for the treatment of inadequately controlled asthma in adult and adolescent patients with elevated blood eosinophils, despite an inhaled corticosteroid (ICS)-based regimen.
"Despite currently available medicines, uncontrolled asthma remains a serious problem for patients, physicians and healthcare systems, highlighting the need for targeted new treatment options," said Dr Michael Hayden, President of Global R&D and Chief Scientific Officer at Teva Pharmaceutical Industries Ltd. "The reslizumab BLA filing acceptance represents a significant milestone for Teva as we work toward serving a specific asthma patient population that is defined by elevated blood eosinophil levels and inadequately controlled symptoms despite standard of care therapy. In clinical trials, patients treated with reslizumab showed significant reductions in the rate of asthma exacerbations and significant improvement in lung function. If approved, we believe reslizumab will serve as an important new targeted treatment option to achieve better asthma control for patients with eosinophil-mediated disease."
Phase III data demonstrated that reslizumab reduced asthma exacerbation rates by at least half
The BLA for reslizumab includes data from Teva's Phase III BREATH clinical trial programme. The programme consisted of four separate placebo-controlled Phase III trials involving more than 1,700 adult and adolescent asthma patients with elevated blood eosinophils, whose symptoms were inadequately controlled with inhaled corticosteroid-based therapies. Results from these studies demonstrated that reslizumab, in comparison to placebo, reduced asthma exacerbation rates by at least half and provided significant improvement in lung function and other secondary measures of asthma control when added to an existing ICS-based therapy. Common adverse events in the reslizumab treatment group were comparable to placebo and included worsening of asthma, nasopharyngitis, upper respiratory infections, sinusitis, influenza and headache. Two anaphylactic reactions were reported and resolved following medical treatment at the study site.
The BLA for reslizumab has been accepted for filing by the FDA for standard review, with FDA Regulatory Action expected in March 2016.
Related organisations
Related diseases & conditions