Genzyme initiates Phase 1/2 clinical trial to evaluate olipudase alfa in paediatric patients
The first paediatric patient has begun treatment in Genzyme's Phase 1/2 clinical trial focused on evaluating the investigational therapy olipudase alfa…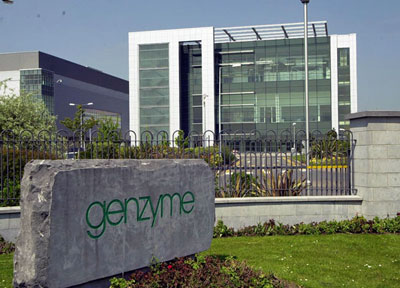 The first paediatric patient has begun treatment in Genzyme's Phase 1/2 clinical trial focused on evaluating the investigational therapy olipudase alfa.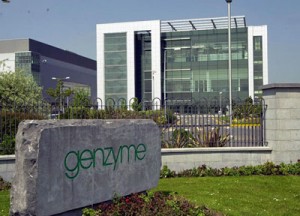 Olipudase alfa is an enzyme replacement therapy being studied for the treatment of non-neurological manifestations of acid sphingomyelinase deficiency (ASMD), also known as Niemann-Pick disease type B, as opposed to type A, which is characterised by neurological involvement. ASMD is a serious and life-threatening disorder caused by insufficient activity of the enzyme acid sphingomyelinase (ASM) resulting in toxic accumulation of sphingomyelin. There are currently no approved treatment options for patients with Niemann-Pick disease type B.
Genzyme is preparing to enrol adult patients in a Phase 2/3 trial of olipudase alfa
The Phase 1/2 trial is a multi-national, multi-centre, open label, ascending dose trial to evaluate the safety, tolerability and pharmacokinetics of olipudase alfa administered intravenously once every 2 weeks for 52 weeks in paediatric patients with ASMD. Twelve paediatric patients will be enrolled into 3 age cohorts: an adolescent cohort (12 to <18 years of age); a child cohort (6 to <12 years of age); and an infant/early child cohort (birth to <6 years of age). The primary objective of the Phase1/2 trial is to assess the safety and tolerability of olipudase alfa. Upon completion of the 52-week trial, patients will have the option to enrol into an extension study. Genzyme is preparing for enrolment to begin in a Phase 2/3 trial involving adult patients with ASMD in the second half of 2015.
"With start of clinical studies both in paediatric and adult patients just a few months apart, we are confirming our commitment to the Niemann Pick disease patient community to advance the development of this novel therapy as quickly as possible and for both patient populations," said Head of the Sanofi Genzyme R&D Centre, Jim Burns, Ph.D. "We are very grateful to the patients for their engagement and their support in advancing this exciting program."
The US Food and Drug Administration (FDA) has granted Breakthrough Therapy designation to olipudase alfa. Breakthrough Therapy designation is intended to expedite the development and review of investigational new drugs that target serious or life-threatening conditions.