CYRAMZA® (ramucirumab) Hepatocellular Carcinoma data published by The Lancet Oncology
Encouraging subgroup findings are basis for new phase III trial…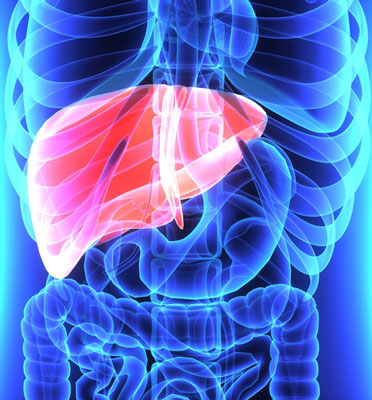 Eli Lilly and Company (NYSE: LLY) announced that The Lancet Oncology has published results of the Phase III REACH trial that evaluated CYRAMZA® (ramucirumab) as a second-line treatment for people with hepatocellular carcinoma (HCC), also known as liver cancer. While the REACH trial's primary endpoint of overall survival favored the CYRAMZA arm, it was not statistically significant. However, encouraging single-agent CYRAMZA activity was observed, with meaningful improvements in key secondary endpoints as well as within certain patient subgroups. 
The global, randomized, double-blind REACH trial compared ramucirumab plus best supportive care to placebo plus best supportive care as a second-line treatment in patients with HCC after being treated with sorafenib in the first-line setting. Median overall survival (OS) was 9.2 months on the ramucirumab arm compared to 7.6 months on the placebo arm (HR 0.866; 95% CI: 0.717-1.046; p=0.1391). While the median OS was not statistically significant, a prespecified subgroup of patients with an elevated baseline of alpha-fetoprotein (AFP) ≥400 ng/mL showed a greater survival improvement with ramucirumab treatment. Median OS in this subgroup of patients was 7.8 months in the ramucirumab arm compared to 4.2 months in the placebo arm (HR 0.674; 95% CI 0.508-0.895; p=0.0059).
"Advanced liver cancer carries a poor prognosis with limited treatment options. Several phase III studies to date have not been able to demonstrate improved survival in the second-line setting following sorafenib failure," said Andrew X. Zhu, M.D., director of Liver Cancer Researchat Massachusetts General Hospital Cancer Center and principal investigator of the REACH trial. "Further analyses from the REACH study have identified AFP as a potential marker for selecting patients with advanced hepatocellular carcinoma who may benefit from ramucirumab treatment."
The REACH study analyses presented at the Gastrointestinal Cancers Symposium earlier this year concluded that a greater reduction in the risk of death in patients with progressively higher baseline AFP values warrants further investigation. Based on these findings, Lilly will soon begin enrollment in REACH-2, a new Phase III trial to evaluate the benefit of ramucirumab treatment in advanced liver cancer patients with an elevated baseline AFP (ClinicalTrials.gov identifier: NCT02435433).
"Globally, a high unmet need exists in second-line hepatocellular carcinoma, and currently there are no therapies approved in the U.S., EU orJapan to treat patients in this setting," said Richard Gaynor, M.D., senior vice president, product development and medical affairs for Lilly Oncology. "We are encouraged by the efficacy seen overall in the REACH study, especially in specific subpopulations, and we hope to confirm those results with the new CYRAMZA Phase III trial."
The safety data in the REACH study were consistent with results from previous single-agent ramucirumab studies and the safety information included in the U.S. Prescribing Information for ramucirumab. The most common (≥5% incidence) clinical grade ≥3 adverse events occurring more frequently in patients on the ramucirumab arm compared to the control arm were hypertension (12% vs. 4%), asthenia (fatigue) (5% vs. 2%), and malignant neoplasm progression (6% vs. 4%). The safety profile of ramucirumab in patients with elevated baseline AFP > 400 ng/mL was consistent with that observed in the overall safety population. 
Ramucirumab has been granted Orphan Drug Designation for treatment of hepatocellular carcinoma in the U.S. and EU. Orphan drug status is given – in the U.S. by the FDA's Office of Orphan Products Development (OOPD) and in the EU by the European Commission – to medicines that have demonstrated promise for the treatment of rare diseases.