ViiV Healthcare and Desano manufacturing agreement will bring competitive supply of dolutegravir to China
ViiV Healthcare and Desano Pharmaceuticals have announced a strategic manufacturing agreement to enable production of dolutegravir in China…
ViiV Healthcare and Desano Pharmaceuticals have announced a strategic manufacturing agreement to enable production of dolutegravir in China.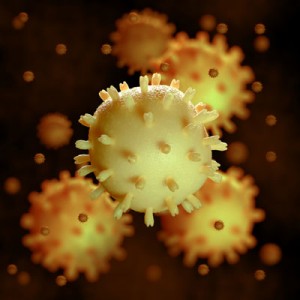 Dolutegravir is an integrase strand transfer inhibitor (INSTI) for use in combination with other antiretroviral agents for the treatment of HIV.
The agreement will offer an additional source of the dolutegravir active pharmaceutical ingredient (API), and will allow ViiV Healthcare to offer a competitive supply of the finished product (dolutegravir 50mg, marketed under the name Tivicay®) for China and a number of developing countries, subject to national approvals. This strengthens ViiV Healthcare's commitment to improve access to its treatments for people living with HIV, especially in countries hardest hit by the disease.
"This manufacturing agreement with Desano for dolutegravir is a significant achievement to facilitate access to our medicines. With our recent agreement with the Medicines Patent Pool and our other access initiatives this deal is aligned with our ongoing commitment to improve access to our medicines in countries where the need is greatest." said Dr Dominique Limet, Chief Executive Officer, ViiV Healthcare.
ViiV Healthcare and Desano are exploring further options for future manufacturing of dixed dose combinations of dolutegravir
Based in Shanghai, Desano is a high quality manufacturer, therefore well suited to partner with ViiV Healthcare. Under the agreement, Desano will manufacture the API of dolutegravir to feed in to the GSK/ViiV Healthcare supply chain for onward sale in China and developing countries covered by the agreement. ViiV Healthcare and Desano are also exploring further options for future manufacture of finished drug product and fixed dose combinations of dolutegravir with APIs.  
"As one of the leading Chinese pharmaceutical companies dedicated to developing, manufacturing and supplying antiretroviral (ARV) APIs for HIV and finished pharmaceutical products, Desano is honoured to cooperate with ViiV Healthcare to manufacture a high quality, competitive supply of dolutegravir and its combinations," said Ying Kan, President of Desano Pharmaceuticals. "We believe that working together with ViiV Healthcare we can better contribute to the global goal of making treatment options available to patients across the globe."
Related organisations
Related diseases & conditions