FDA approves Iressa for first-line treatment of patients with a type of metastatic lung cancer
The FDA has approved Iressa for the first-line treatment of patients with NSCLC whose tumours have EGFR exon 19 deletions or exon 21 substitution mutations…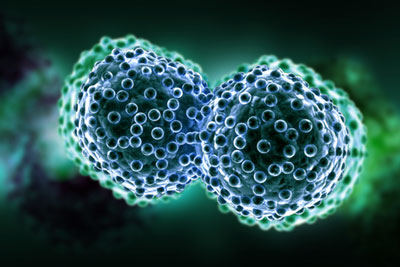 The US Food and Drug Administration (FDA) has approved AstraZeneca's Iressa (gefitinib) tablets, 250mg once daily, for the first-line treatment of patients with metastatic non-small cell lung cancer (NSCLC) whose tumours have epidermal growth factor receptor (EGFR) exon 19 deletions or exon 21 (L858R) substitution mutations, as detected by an FDA-approved test.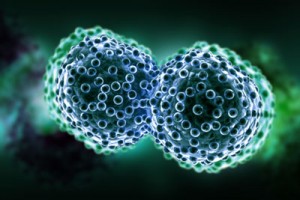 Iressa is an oral, EGFR tyrosine kinase inhibitor (TKI), which works by blocking the activity of the EGFR tyrosine kinase enzyme responsible for regulating signalling pathways implicated in the growth and survival of cancer cells. 
"Iressa offers another effective first-line therapy option for selected lung cancer patients. This approval provides further support for a highly targeted approach to treating cancer," said Richard Pazdur, M.D., director of the Office of Haematology and Oncology Products in the FDA's Centre for Drug Evaluation and Research.
A therascreen test is used to rapidly identify EGFR mutations in order to guide the use of Iressa
AstraZeneca has partnered with Qiagen to provide the therascreen® EGFR companion diagnostic test for Iressa in the US. The test rapidly identifies EGFR mutation status through a tumour tissue sample, in order to guide the use of Iressa in the treatment of patients with metastatic NSCLC.
The FDA approval of Iressa is based on data from the Phase IV IFUM study, assessing Iressa as a first-line treatment for Caucasian patients with locally advanced or metastatic EGFR mutation-positive NSCLC. The study's primary endpoint was objective response rate, or the percentage of patients who experienced complete and partial shrinkage or disappearance of the tumours after treatment. Participants received Iressa 250 mg once daily. Results showed that tumours shrank in about 50% of patients after treatment and this effect lasted an average of six months.  This was supported by results from the IPASS clinical trial.
Iressa is approved in 91 countries for the treatment of adult patients with locally advanced or metastatic EGFR mutation-positive NSCLC. The safety profile of Iressa is well established through a large, global clinical programme and extensive real world evidence. The most commonly reported adverse events for Iressa are diarrhoea and skin reactions including rash, acne, dry skin and pruritus.
AstraZeneca is also studying Iressa in combination with other investigational medicines, including the company's anti-PD-L1 monoclonal antibody, durvalumab to assess its potential as a combination treatment for a broader range of lung cancer patients.
Related organisations
Related diseases & conditions