Sanofi Pasteur ships first 2015-2016 seasonal influenza vaccine doses in US
The FDA has released the first doses of Sanofi Pasteur's Fluzone influenza vaccine for shipment for the 2015-2016 influenza season in the US…
The US Food and Drug Administration (FDA) has released the first doses of Sanofi Pasteur's Fluzone influenza vaccine for shipment for the 2015-2016 influenza season.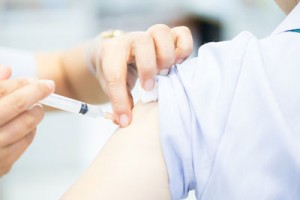 This represents the first of more than 65 million total doses of seasonal influenza vaccine manufactured by Sanofi Pasteur that will be delivered to US health care providers and pharmacies beginning in July and continuing throughout the 2015-2016 flu season.
According to the US Centres for Disease Control and Prevention (CDC), the single best way to prevent influenza is to get an annual vaccination, which is recommended for everyone six months of age and older. In fact, during the 2013-2014 season, the CDC estimated influenza vaccination prevented 7.2 million influenza-associated illnesses, 3.1 million medically attended illnesses, and 90,000 hospitalisations.
"Influenza is a serious respiratory illness that is easily spread and can lead to severe complications involving the heart, lung, endocrine and other organ systems, potentially leading to death," said David P. Greenberg, M.D., Vice President, Scientific & Medical Affairs, and Chief Medical Officer, Sanofi Pasteur U.S. "Vaccination is important for high-risk age groups, including children and older adults. For older adults, vaccination is particularly important given their susceptibility to influenza and its complications due to an age-related weakening of the immune system."
Sanofi Pasteur is to supply a wide portfolio of Fluzone influenza vaccine
Sanofi Pasteur will supply a wide portfolio of Fluzone influenza vaccine options this season to meet the immunization needs of multiple age groups, from children as young as six months of age through adults 65 years of age and older:
Fluzone High-Dose vaccine, specially formulated for adults 65 years of age and older;
Fluzone Intradermal Quadrivalent vaccine, licensed by the FDA in 2014 for adults 18 through 64 years of age, available for the first time this influenza season;
Fluzone Quadrivalent vaccine, helps protect against four influenza strains (two A strains and two B strains), licensed for use in people six months of age and older;
Fluzone vaccine, a trivalent influenza vaccine that protects against three influenza strains, approved for use in people six months of age and older.
"Sanofi Pasteur is committed to helping people fight influenza by offering a broad range of vaccines for patients across multiple age groups," added Dr Greenberg. "Patients should speak to their health care providers to determine which influenza vaccine option is most appropriate."
Related organisations
Related diseases & conditions