FDA approves Daklinza for the treatment of HCV genotype 3
Daklinza has been approved by the US FDA, marking the first time patients with chronic HCV genotype 3 have a 12-week, once-daily, all-oral treatment option…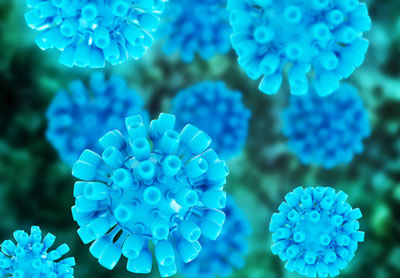 Bristol-Myers Squibb's Daklinza™ (daclatasvir), an NS5A replication complex inhibitor, has been approved by the US Food and Drug Administration (FDA).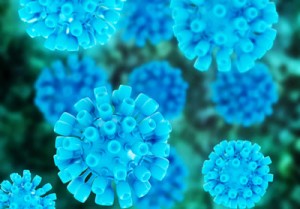 This approval marks the first time patients with chronic hepatitis C virus (HCV) genotype 3 have a 12-week, once-daily, all-oral treatment option. Daklinza is indicated for use with sofosbuvir for the treatment of patients with chronic HCV genotype 3 infection. Sustained virologic response (SVR) rates are reduced in HCV genotype 3-infected patients with cirrhosis receiving this regimen.
"The US approval of Daklinza means that chronic HCV genotype 3 patients may now complete treatment in just 12 weeks with an all-oral, once-daily regimen," said Chris Boerner, Head of U.S. Commercial, Bristol-Myers Squibb. "We believe this Daklinza-based regimen may be a solution to improving the standard of care for these patients. This approval is the result of many years of partnership with the HCV community to address the complexities of genotype 3, and an important achievement in our ongoing Daklinza development programme, which focuses on patients that are most challenging to treat."
The Phase III ALLY-3 clinical trial enrolled 152 patients with chronic HCV genotype 3 infection and compensated liver disease. The co-primary endpoints were sustained virologic response rates 12 weeks after completing therapy (SVR12) in each treatment group. In the trial the Daklinza plus sofosbuvir regimen demonstrated SVR12 in 90% of treatment-naïve and 86% of treatment-experienced chronic HCV genotype 3 patients. SVR12 rates were higher (96%) in genotype 3 patients without cirrhosis, regardless of treatment history. In the more difficult-to-treat patients with cirrhosis, SVR12 rates were reduced (63%). These SVR12 rates were achieved with 12 weeks of therapy without the use of ribavirin.
Daklinza combination gives healthcare providers a new option to achieve a high overall SVR12 rate
"The treatment landscape for HCV has radically evolved in recent years, and while we have achieved impressive SVR12 rates in genotype 1, genotype 3 still represents a clinical challenge," said David R. Nelson, M.D., Professor of Medicine, Molecular Genetics and Microbiology Director, UF Clinical and Translational Science Institute, and Assistant Vice President of Research for the University of Florida. "Not only are genotype 3 patients more complicated to manage, but the aggressive nature of their disease means there is a greater urgency to treat them. Daklinza in combination with sofosbuvir gives healthcare providers a new option to achieve a high overall SVR12 rate in this difficult-to-treat patient population."
Daklinza is an inhibitor of NS5A with dual modes of anti-viral activity that inhibits both RNA replication and virion assembly. In in vitro studies, Daklinza has shown anti-viral activity across genotypes 1-6, with EC50 values from picomolar (pM) to low nanomolar (nM) against wild type replicons.
Related organisations
Related diseases & conditions