Eisai and Halozyme to investigate Halaven and PEGPH20 in metastatic breast cancer
Eisai and Halozyme are to collaborate to evaluate Halaven in combination with PEGPH20 in first line HER2-negative metastatic breast cancer…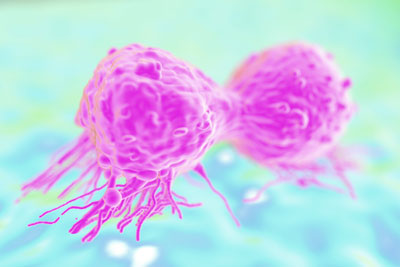 Eisai and Halozyme are to collaborate to evaluate Halaven® (eribulin) in combination with Halozyme's PEGPH20 (PEGylated recombinant human hyaluronidase) in first line HER2-negative metastatic breast cancer.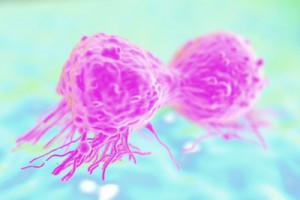 Under the collaboration agreement, the companies will jointly conduct and share the costs of a Phase 1b/II clinical study seeking to determine whether the combination therapy of eribulin and PEGPH20 can improve overall response rate in advanced breast cancer patients with high levels of hyaluronan.
PEGPH20 is an investigational drug administered intravenously that targets the degradation of hyaluronan, a glycosaminoglycan that can accumulate around cancer cells to inhibit other therapies. By degrading hyaluronan, PEGPH20 increases blood flow to the tumour which may allow cancer therapies to be more efficiently delivered to their target. The collaborative study will seek to determine whether the combination therapy of eribulin and PEGPH20 can improve overall response rate in patients with high levels of hyaluronan. In hyaluronan-rich triple-negative breast preclinical animal models, the addition of PEGPH20 to eribulin significantly increased tumour growth inhibition and overall tumour regressions, when compared to eribulin alone.
Eribulin is the first in the halichondrin class of microtubule dynamics inhibitors with a novel mechanism of action. Structurally eribulin is a modified and synthetically produced analog of halichondrin B, a natural product isolated from the marine sponge Halichondria okadai. Eribulin is believed to work by inhibition of the growth phase of microtubule dynamics which prevents cell division.
Agreement extends studies of PEGPH20 to a wider population of patients
"This is a very important collaboration in our continual drive to beat advanced breast cancer and further confirms the distinct mode of action of eribulin. We look forward to enrolling patients in the clinical trial and obtaining the results," comments Gary Hendler, President and CEO Eisai EMEA and President, Eisai Oncology Global Business Unit.
"This agreement marks the first clinical collaboration agreement for Halozyme and extends the study of PEGPH20 to a substantially wider population of patients with a partner that is a clear leader in the treatment of metastatic breast cancer," said Dr. Helen Torley, President and CEO, Halozyme Therapeutics.
Related organisations
Related diseases & conditions