Ebola vaccine found to have 100% efficacy in a Phase 3 trial
Merck said today that its Ebola vaccine candidate, rVSV-ZEBOV, was found to have 100% efficacy in an analysis of interim data from a Phase 3 ring trial…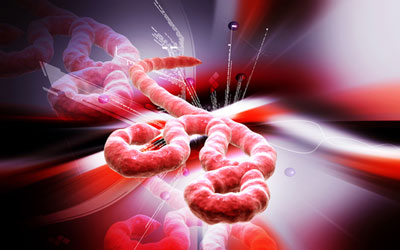 Merck said today that its investigational Ebola vaccine candidate, rVSV-ZEBOV, was found to have 100% efficacy in an analysis of interim data from a Phase 3 ring vaccination trial in Guinea.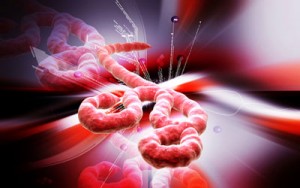 Preliminary conclusions from this study, which is continuing, were published online today in The Lancet. The authors report that vaccine efficacy was 100%  (95% confidence interval: 74.7 – 100%; p=0.0036) following vaccination with a single dose of the rVSV-ZEBOV vaccine. It appeared that all vaccinated individuals were protected against Ebola virus infection within 6 to 10 days of vaccination.
"Ebola, that's enough"
To date, more than 4,000 participants have received the vaccine in this innovative trial, called "Ebola ça suffit" or "Ebola, that's enough." The trial was conducted by a team that included researchers from the World Health Organization (WHO), the Norwegian Institute of Public Health, the Health Ministry of Guinea and Médecins sans Frontières, among others. The results from this continuing study, as well as other studies already underway and additional studies to be conducted, will be used to support worldwide regulatory submissions.
"Merck has an enduring commitment to develop vaccines and medicines that address the world's most devastating infectious diseases," said Dr. Roger M. Perlmutter, president of Merck Research Laboratories. "Building on pioneering early work by the Public Health Agency of Canada and NewLink Genetics Corporation, the extraordinary efforts of the team in Guinea and other experts have yielded interim results that suggest a potential role for our rVSV-ZEBOV vaccine in the fight against Ebola disease."
"This is an extremely promising development," said Dr Margaret Chan, Director-General of the World Health Organization (WHO). "The credit goes to the Guinean Government, the people living in the communities and our partners in this project. An effective vaccine will be another very important tool for both current and future Ebola outbreaks."
Related organisations
Related diseases & conditions