Kuros closes successful CHF 15m financing round
Kuros, a biotechnology company developing novel biomaterials and bioactive-biomaterial combination products, has closed a financing round of CHF15M…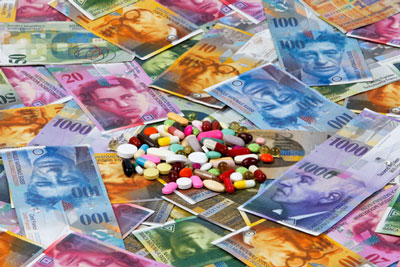 Kuros Biosurgery, a biotechnology company developing novel biomaterials and bioactive-biomaterial combination products and focused in therapeutic areas covering sealants and orthobiologics, has closed a financing round of CHF15M.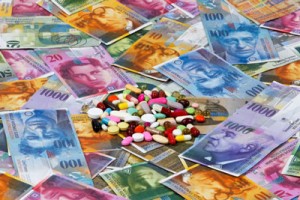 An additional investment is expected in a second closing later this year.
The financing round was led by LifeCare Partners and LSP Life Sciences Partners as new investors with participation of non-disclosed family offices from Germany and Switzerland.  Omega Funds, a Boston based life sciences-focused fund is also becoming a shareholder during this financing round.  The round was supported by existing investors including VI Partners and The Swiss Helvetia Fund.
Kuros intends to use this financing to bring its lead sealant product, KUR-023, to market in Europe and the US and to further progress its lead orthobiologics product, KUR-111, into Phase III clinical studies, amongst other key corporate activities. 
As part of the financing Dr Gerhard Ries, Managing Partner of LifeCare Partners, Dr Jörg Neermann, Partner at LSP and Dominik Ellenrieder will join the Kuros board.
New funds will allow Kuros to create "significant value" from its late-stage pipeline
Didier Cowling, Chief Executive Officer at Kuros, said, "We are very proud to have a number of high quality investors join us and we are looking forward to working closely with their experienced investment teams. At the same time we would like to thank the existing investors for their continued support in this financing round. The funds will allow Kuros to bring our unique sealant products to market and to progress our lead orthobiologics product into the final stage of clinical testing."
Dr Gerhard Ries, Managing Partner of LifeCare Partners, added, "We are very pleased to have led this financing round for Kuros. We believe that Kuros' biomaterial technology platforms offer a unique opportunity to generate novel sealants and bioactive orthobiologics with excellent compatibility properties and outstanding efficacy and safety profiles. Kuros has the potential to become a leading player in the rapidly growing orthobiologics market. The new funds will allow the Company to create significant value from its outstanding late-stage clinical product pipeline."