Vernalis completes investment in NCE development pipeline
Vernalis has announced results from a Phase II proof-of-concept study of V158866, its fatty acid amide hydrolase (FAAH) inhibitor…
Vernalis has announced results from a Phase II proof-of-concept study of V158866, its fatty acid amide hydrolase (FAAH) inhibitor, which is being investigated as a treatment for neuropathic pain as a result of spinal cord injury.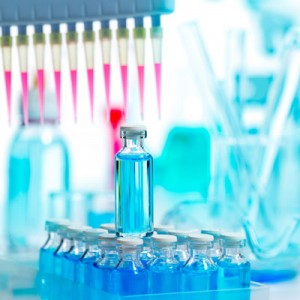 In the randomised, double-blind, placebo-controlled, two-period cross-over study, although dosing of V158866 resulted in elevated endocannabinoid levels, on an intent-to-treat basis the study failed to meet its pain reduction primary endpoint. Treatment with V158866 did however show a trend towards efficacy on a per protocol basis and was generally well tolerated.
Vernalis seeking to realise potential value of V158866 through partnering
Consistent with its strategy of becoming a commercial business, Vernalis is not planning to make any further investment in this programme and will seek to realise its potential value through partnering. A previous Phase I study provided encouraging data in evaluating the safety, tolerability and pharmacokinetic and pharmacodynamic effects of the compound.
Ian Garland, CEO of Vernalis commented, "The goal of this study was to identify a therapeutic setting for this programme. Its completion ends the investment in our NCE pipeline and we aim to partner the remaining unpartnered programmes to realise value where possible. The key focus of the organisation remains the transition of Vernalis to a commercial company, with the forthcoming launch of Tuzistra™ XR, our extended release cough cold product for the US prescription market, which is progressing as planned."
Related topics
Related organisations