Pharma leaders gather in Madrid at the CPhI Pre-Connect Congress
CPhI Worldwide will once again be preceded by the Pre-Connect Congress when the global pharma community returns to Madrid October 13-15th…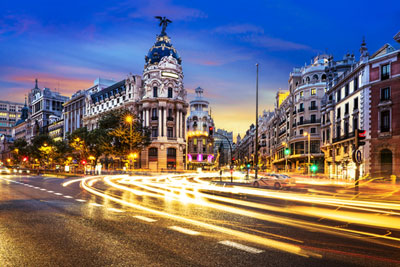 CPhI Worldwide, organised by UBM EMEA, will once again be preceded by the Pre-Connect Congress when the global pharma community returns to Madrid October 13-15th.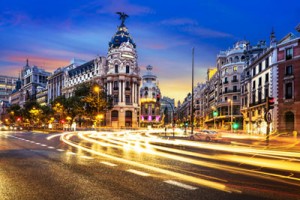 Now in its seventh year, the Pre-Connect Congress brings together senior representatives and key stakeholders from all areas of the industry to connect, network and share expertise. Over 300 attendees from more than 180 different organisations – spanning an enormous 34 countries – are expected to gather at the Novotel Campo de las Naciones, Madrid, Spain, Monday 12th October 2015.
Over 40 senior level speakers will discuss the latest advances, innovations and trends across pharma. Excipient development for drug delivery systems, the dynamics of the generics business model, and the rise of continuous manufacturing are just a few of the topics that will be addressed in a series of six modules, providing insight into the most important developments shaping the industry.
Split across two tracks, these market-led modules offer in-depth information on:  'Drug Delivery & Design; 'Biologics, Biosimilars & Biobetters'; 'API Sourcing & Manufacture'; 'Generics'; 'Pharmaceutical Packaging'; and 'Mergers and Acquisitions'. At the forefront of industry discussion, the modules provide information on the newest techniques and tools to improve bioavailability, solubility, and controlled release; strategic API sourcing and supply chain management opportunities; finding reliable partners and staying ahead of market trends.
Attendees will also have the exclusive opportunity to hear from senior representatives and influential speakers on the commercial outlook in our Senior Leadership Theatre, and to gain essential regulatory insights from a speaker with over 30 years FDA experience in the Regulatory Keynote. All this is in addition to the opportunity to engage in exclusive networking opportunities in an informative and interactive environment.  
Pre-Connect Congress will be a focal point for networking and knowledge sharing
Chris Kilbee, Group Director Pharma, UBM EMEA, commented, "We have designed the Pre-Connect Congress to be the focal point for networking, knowledge sharing and industry discussion ahead of CPhI Worldwide. Each year we look to improve and grow this content platform in line with pharma trends, innovations and projections for the coming years. This year's development is particularly exciting with the congress set to offer a more expansive view of the industry and enable attendees to network with international dealmakers, partners, manufacturers and developers.
"The Pre-Connect Congress saves months of costly research by providing access to topics that span the entire pharmaceutical supply chain, and the industry's leading figures – it provides the opportunity to discuss the latest innovations, market developments and potential pitfalls across the entire industry for coming year. It is industry insight at its finest and definitely shouldn't be missed."
For more information or to register for the Pre-Connect Congress, please visit www.cphi.com/europe/agenda/pre-connect-congress or email Oliver Brunetti: [email protected]