Pivotal Phase 3 data on Kanuma in LAL-D published
Posted: 10 September 2015 |
In the Phase 3 study, Kanuma met the primary endpoint of alanine aminotransferase (ALT) normalisation compared with placebo as well as six secondary endpoints…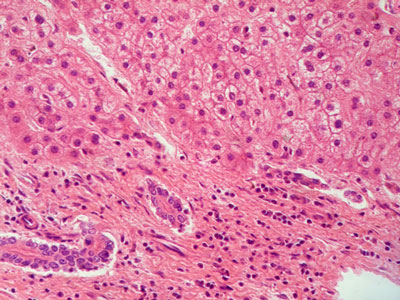 Data from the Phase 3 ARISE study evaluating the safety and efficacy of Alexion's Kanuma (sebelipase alfa) in children and adults with lysosomal acid lipase deficiency (LAL-D) have been published.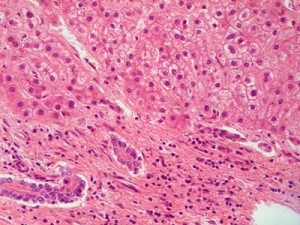 In the study, Kanuma met the primary endpoint of alanine aminotransferase (ALT) normalisation compared with placebo as well as six secondary endpoints. Kanuma is an innovative enzyme replacement for the treatment of patients of all ages with LAL-D, a genetic, chronic, and progressive ultra-rare metabolic disease in which infants, children and adults suffer multi-organ damage and premature death.
"Patients with LAL-D often develop cirrhosis and severe dyslipidaemia at an early age. Unfortunately, historical treatment approaches have not been effective in changing the devastating course of the disease," said lead study author Barbara K. Burton, M.D., Professor of Paediatrics at the Northwestern University Feinberg School of Medicine and Attending Physician at the Ann & Robert H. Lurie Children's Hospital of Chicago. "Importantly, in this study of children and adults with LAL-D, enzyme replacement therapy produced significant reductions in ALT as well as other disease-related lipid and liver abnormalities compared with placebo."
EC recently approved Kanuma for the treatment of patients with LAL-D
LAL-D is caused by genetic mutations that result in a marked decrease or loss in LAL enzyme activity in the lysosomes across multiple body tissues, leading to the chronic build-up of cholesteryl esters and triglycerides in the liver, blood vessel walls and other tissues. Patients with LAL-D often experience a rapid onset of life-threatening disease manifestations, and many patients may be asymptomatic until they experience a severe consequence of the disease.
"LAL-D is a devastating and ultra-rare disorder in which half of children and adults will progress to fibrosis, cirrhosis, or liver transplant in three years," said David Hallal, Chief Executive Officer of Alexion. "Today, many patients with LAL-D are not accurately diagnosed, and those who are face severe consequences… The publication of these pivotal Phase 3 data in the New England Journal of Medicine will raise much-needed awareness of LAL-D in the medical community so patients can receive an accurate and rapid diagnosis."
Earlier this month, Alexion announced that the European Commission approved Kanuma for the treatment of patients of all ages with LAL-D. In addition to data from the ARISE study, the summary of product characteristics (SmPC) for Kanuma in the European Union includes clinical data from a separate study showing a significant benefit in terms of survival (67%, or 6 out of 9) in patients with the infant form of LAL-D beyond 12 months, compared with 0 out of 21 patients in an untreated historical cohort.
The study results are published in New England Journal of Medicine.
Related topics
Related organisations