Top-line Phase 3 results for ulcerative colitis treatment tofacitinib announced
Posted: 22 September 2015 |
Both Phase 3 studies met their primary endpoints as measured by the proportion of patients receiving tofacitinib in remission at Week 8 compared to patients receiving placebo…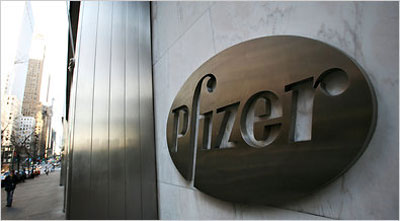 Pfizer has announced top-line results from two Phase 3 induction trials of tofacitinib in adults with moderate to severe ulcerative colitis (UC): OCTAVE Induction 1 and OCTAVE Induction 2.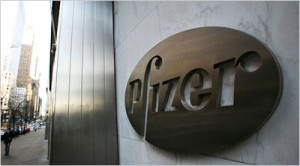 Both studies met their primary endpoints as measured by the proportion of patients receiving tofacitinib in remission at Week 8 compared to patients receiving placebo.
"We are encouraged by the results of the OCTAVE induction studies as ulcerative colitis is a chronic, and at times debilitating, disease that can be difficult to treat" said Rory O'Connor, MD, senior vice president and head of Global Medical Affairs, Global Innovative Pharmaceuticals Business, Pfizer Inc. "Pfizer remains committed to advancing the science of Janus kinase inhibition and enhancing understanding of tofacitinib, the first in this new class of medications being investigated for ulcerative colitis. We look forward to sharing the results of our ongoing Phase 3 maintenance study OCTAVE Sustain, when available, which will provide further information on tofacitinib in ulcerative colitis."
OCTACE programme will form potential submission package for tofacitinib to regulatory authorities
UC is a chronic, often debilitating inflammatory bowel disease that affects millions of people worldwide. It is believed that UC is the result of complex interactions between multiple factors that include the environment, genetic predisposition, immune response, and the gut microbiome in the colon or intestines. It can cause abdominal pain, fever, weight loss and chronic, bloody diarrhoea. 
OCTAVE Induction 1 and OCTAVE Induction 2 are two identical Phase 3 placebo-controlled studies evaluating induction of remission by oral tofacitinib 10 mg BID in adult patients with moderate to severe UC. A total of 598 patients in OCTAVE Induction 1 and 541 patients in OCTAVE Induction 2 were randomised to tofacitinib 10 mg BID or placebo treatment groups.
The OCTAVE global clinical development programme includes three Phase 3 studies, OCTAVE Induction 1, OCTAVE Induction 2, and OCTAVE Sustain, as well as a long-term extension trial, OCTAVE Open. Results for OCTAVE Sustain are anticipated by the end of 2016. These four studies will form the potential submission package to regulatory authorities for a potential UC indication.