EC approves Zalviso for post-operative pain
Posted: 22 September 2015 |
Zalviso is designed to offer sustained (for up to 72 hours) pain relief for acute moderate-to-severe post-operative pain…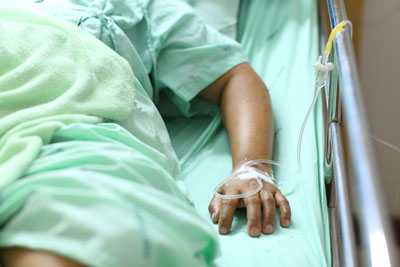 The European Commission (EC) has approved AcelRx's Zalviso for the management of acute moderate-to-severe post-operative pain in adult patients.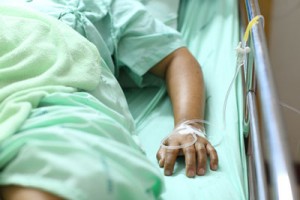 Zalviso is a system combining a drug and a device designed to deliver a sublingual tablet formulation of sufentanil 15 mcg via a proprietary, pre-programmed, non-invasive, patient-controlled analgesia (PCA) device. Grunenthal Group, AcelRx's licensee in Europe and Australia, expects the product to be available to Western European patients in the first half of 2016.
"This is a significant event for AcelRx. Not only is this the Company's first marketing approval, but it represents the successful development and commercialisation of a product that we believe will provide a new way for physicians and their patients to treat acute moderate-to-severe post-operative pain using an innovative delivery method," stated Howie Rosen, interim chief executive officer of AcelRx Pharmaceuticals. "Our partner Grunenthal will be working with the member states of the EU and EEA to ensure that Zalviso is made available to those patients who would benefit from an effective and reliable solution for their moderate-to-severe post-surgical pain."
Patients rated Zalviso higher in overall satisfaction than IV morphine PCA
Zalviso is designed to offer sustained (for up to 72 hours) pain relief for acute moderate-to-severe post-operative pain. In a Phase 3 clinical trial in patients who had undergone major joint replacement or open abdominal surgery, a higher percentage of study participants who self-administered Zalviso over a 48-hour period rated the method of pain control "good" or "excellent" compared to those using intravenous (IV) morphine PCA. Moreover, patients surveyed in this study rated their overall ease of care and overall satisfaction with Zalviso as higher than with IV morphine PCA. Zalviso was also rated by nurses to provide higher treatment satisfaction and overall ease of care compared with IV morphine PCA.
Dott. Alberto Grua, chief commercial officer Europe, Australia, North America & Global Product Supply (CCO EU, AUS, NA & GPS) from Grunenthal, added, "We are delighted to bring a new, innovative way to manage post-operative pain to European healthcare professionals and patients. By combining the benefits of patient-controlled analgesia with those of a non-invasive route of administration, Zalviso offers a unique solution to address unmet needs of adult patients suffering from acute moderate-to-severe post-operative pain."