Shortlisted finalists for the 2015 CPhI Pharma Awards announced
Posted: 23 September 2015 |
This year's entries include innovations and new service offerings from across the entire spectrum of the pharmaceutical supply chain…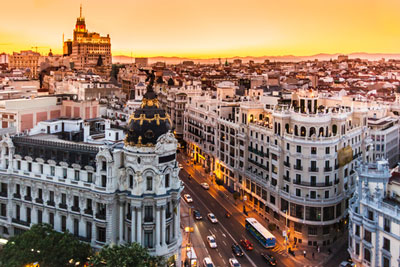 CPhI Worldwide, organised by UBM EMEA, has announced the finalists of the prestigious 2015 CPhI Pharma Awards.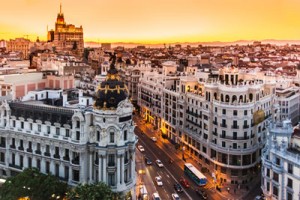 This year's entries include innovations and new service offerings from across the entire spectrum of the pharmaceutical supply chain, honouring companies and individuals driving the industry forward.
The Awards had a record number of entries and launched four new categories this year, covering: 'Best Innovation in Packaging'; 'Best Innovation in Process and Formulation Development'; 'Excellence in Partnering & Outsourcing'; 'Best Innovation in APIs and Excipients' (new); 'Innovation in Supply Chain & Logistic Management' (new); 'Best Innovation in Manufacturing Technology' (new); and 'CEO of the Year' (new).
All 16 finalists will now give an in-depth presentation to the jury panel on Tuesday 13th October at CPhI Worldwide, before the winners are announced live during the show.
Technologies shortlisted for the CPhI Pharma Awards include a multi-dose dry powder inhaler, near infrared spectrometers and pill compliance systems. Packaging innovations include glass-free vials, nasal spray pumps and modular unit dose packaging. Across process and formulation development entries include softgel capsules, engineered enzymes for shorter synthesis, and lipid coating agents.
In the pharmaceutical supply chain, innovative models for track and trace technologies and a unique supply chain management solution (one CDMO managing others) have been featured. Partnering and outsourcing remains an essential component of CPhI and our finalists this year include a small/large pharma partnership for plant derived APIs, and a CRO/pharma partnership that accelerated clinical development.
For APIs and excipients, technological innovations include methods for the direct deposition of liquids and functional lipids for nano-particle encapsulation of small molecules. Finally, for CEO of the year, CPhI will announce one eagerly anticipated winner live from the show. 
Winners of the CPhI Pharma Awards to be announced live at the CPhI Worldwide on Tuesday 13th October
Rutger Oudejans, CPhI Brand Director, commented, "The CPhI Pharma Awards have grown in scope and breadth as the show has expanded to incorporate all parts of the pharmaceutical supply chain. This year, we received a remarkable response from the industry, demonstrating the high regard with which these Awards are held and the sheer number of innovations now emerging from pharma.
"In total, there were 70 entries, and the feedback from our judging panel is that the quality of submissions has grown enormously, making the shortlisting process incredibly difficult. As such, all of our finalists deserve commendations for the role in which they are playing in driving pharma forward through developing solutions to the industry's most pressing needs. CPhI Worldwide is now firmly established as a global platform for recognising and celebrating pharma's most dynamic companies."
For a full list of the finalists and more information on the CPhI Pharma Awards, please visit: www.cphi.com/awards/home