Biosimilar ABP 215 meets endpoints in Phase 3 study in NSCLC
Posted: 24 September 2015 |
ABP 215 is being developed as a biosimilar to bevacizumab, a recombinant immunoglobulin G1 (IgG1) monoclonal antibody (mAb)…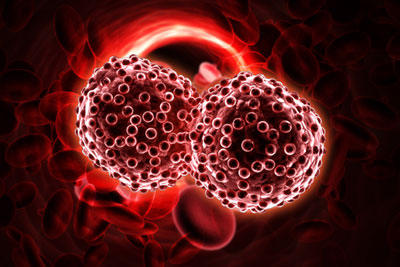 Amgen and Allergan have announced a Phase 3 study of biosimilar candidate ABP 215 met its primary and secondary endpoints.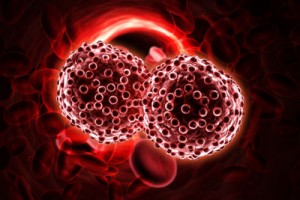 The study evaluated the efficacy and safety of ABP 215 compared with Avastin (bevacizumab) in adult patients with advanced non-squamous non-small cell lung cancer (NSCLC).
The primary endpoint, an assessment of objective response rates (ORR), was within the prespecified margin for ABP 215 compared to bevacizumab, showing clinical equivalence. Safety and immunogenicity of ABP 215 were comparable to bevacizumab. Secondary endpoint results were consistent with the primary finding and included risk difference of ORR, duration of response and progression-free survival (PFS).
ABP 215 is being developed as a biosimilar to bevacizumab, a recombinant immunoglobulin G1 (IgG1) monoclonal antibody (mAb) that binds to vascular endothelial growth factor (VEGF) and inhibits the interaction of VEGF with its receptors, VEGF receptor-1 and VEGF receptor-2, thus inhibiting establishment of new blood vessels necessary for the maintenance and growth of solid tumours. Bevacizumab is approved in specific combinations in the US, EU and other regions for the treatment of patients with unresectable, locally advanced, recurrent or metastatic non-squamous NSCLC as well as metastatic carcinoma of the colon or rectum; metastatic renal cell carcinoma; and other region-specific indications. 
ABP 215 could advance access to treatment options for patients with NSCLC
"Amgen is committed to bringing high-quality, reliably supplied medicines to patients and we're excited to leverage our development and manufacturing capabilities in oncology for our biosimilars. The positive Phase 3 results from ABP 215 study showed clinical equivalence in efficacy, and comparable safety and immunogenicity, to bevacizumab," said Sean E. Harper, M.D., executive vice president of Research and Development at Amgen. "Non-small cell lung cancer is the leading cause of cancer death in both men and women in the US and the EU. ABP 215 holds the potential to advance access to treatment options for oncology patients."
"The positive Phase 3 clinical results of ABP 215 mark an important step forward in the development of biosimilar treatment options for patients with advanced non-small cell lung cancer," said David Nicholson, executive vice president and president of Global Research and Development of Allergan. "Allergan is committed to developing biosimilars that provide safe, high-quality and effective therapies in key disease areas for patients."
Related topics
Related organisations