Oncotype DX test predicts chemotherapy benefit in early-stage breast cancer
Posted: 29 September 2015 |
The Oncoptye DX test could prevent patients from the side effects of unnecessary chemotherapy treatment, and save NHS England up to £5 million per year…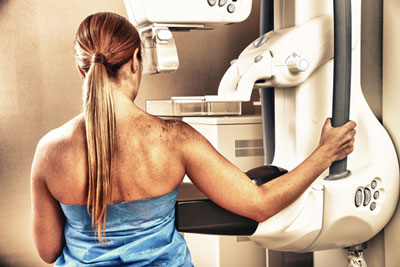 Genomic Health has announced the first results from the Trial Assigning IndividuaLised Options for Treatment (Rx), or TAILORx.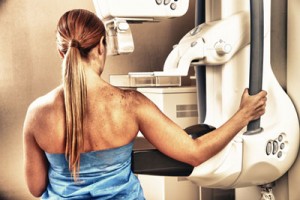 The study demonstrated that a group of trial participants with early-stage breast cancer and with low Oncotype DX Recurrence Score results of 10 or less who received hormone therapy alone without chemotherapy had less than a one percent chance of distant recurrence at five years.
Presented at the 2015 European Cancer Congress (ECC2015), results from a group of 1,626 patients with a Recurrence Score result between 0 and 10 demonstrated that 99.3% of patients with node-negative, oestrogen receptor-positive, HER2-negative breast cancer who met accepted guidelines for recommending chemotherapy in addition to hormone therapy had no distant recurrence at five years after treatment with hormone therapy alone. Outcomes were excellent irrespective of patient age, tumour size, and tumour grade. 
Individual tumour biology can be better understood with the Oncotype DX test
"The findings of the TAILORx trial are compelling and consistent with the experience in my clinical practice," said Nigel Bundred, Professor in Surgical Oncology, University Hospital of South Manchester NHS Foundation Trust. "The Oncotype DX test allows for a better understanding of individual tumour biology and gives greater confidence in recommending a treatment plan best suited for an individual patient. The test should be routinely used for all patients who are considered for chemotherapy throughout the country."
Based on guidance from the National Institute for Health and Care Excellence (NICE), the Oncotype DX breast cancer test is available through an access scheme as an option to help National Health Service (NHS) clinicians in England decide whether to prescribe chemotherapy in people with early breast cancer.
Less than 10% of patients with early-stage breast cancer benefit from chemotherapy
It is the only genomic test validated for its ability to predict the likelihood of chemotherapy benefit as well as risk of recurrence in early-stage breast cancer. Research shows that less than 10% of patients with early-stage breast cancer actually benefit from chemotherapy and almost a third of treatment recommendations for UK patients diagnosed with early breast cancer change once the result of the Oncotype DX test is known. 
Complementing the data from TAILORx, Genomic Health announced presentation of real-world clinical outcomes from a large cohort of patients in the Clalit registry. Over half of the 930 patients in the analysis were identified as low-risk and were treated with hormone therapy alone based on Recurrence Score results. A nearly six-year follow-up showed very high survival rates (99.8%) and low distant recurrence rates (0.5%) in this patient group.
Survival and recurrence rates in patients with high Recurrence Score results, most of whom received chemotherapy, were 96% and 4% respectively while for patients in the intermediate group survival and recurrence rates were 98.8% and 2.3% respectively.
"Results from our registry suggest that adding molecular information provided by the Oncotype DX test is essential in order to spare low-risk patients the toxicity and side effects of chemotherapy," said Prof Salomon Stemmer, Lead investigator of the study, Department of Oncology, Davidoff Center, Rabin Medical Centre affiliated to Tel Aviv University, Israel.
Related organisations
Related diseases & conditions