FDA approves Opdivo + Yervoy in melanoma
The announcement marks the first and only FDA approval of a Regimen of two immuno-oncology agents in cancer…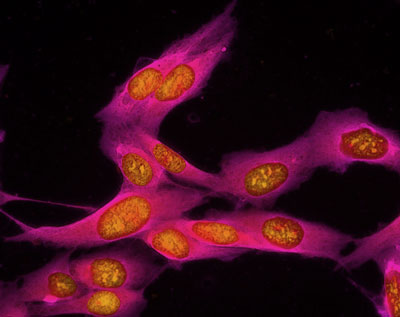 Bristol-Myers Squibb has announced that the US Food and Drug Administration (FDA) has approved Opdivo in combination with Yervoy for the treatment of patients with BRAF V600 wild-type unresectable or metastatic melanoma.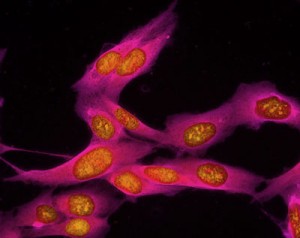 The announcement marks the first and only FDA approval of a Regimen of two Immuno-Oncology agents in cancer.
The approval is based on data from the pivotal study, CheckMate -069, which was the first to report outcomes of the Opdivo +Yervoy Regimen in previously untreated patients with unresectable or metastatic melanoma. Results from the trial demonstrated a statistically significant increase in confirmed objective response rate – the study's primary endpoint – in patients with BRAF wild-type melanoma treated with the Opdivo + Yervoy Regimen compared to those treated with Yervoy monotherapy. Complete responses were seen in 17% of patients. Partial responses were seen in 43% of the Regimen group and 11% of the Yervoy monotherapy group. The Opdivo + Yervoy Regimen demonstrated a 60% reduction in the risk of progression vs. Yervoy alone. Median progression free survival was 8.9 months with the Regimen and 4.7 months with Yervoy alone. 
Opdivo and Yervoy approval an "exciting moment"
"Historically, metastatic melanoma has been a difficult disease to treat. Now, a new treatment option based on the combination of two valued Immuno-Oncology agents demonstrates significant efficacy versus ipilimumab (Yervoy) in metastatic melanoma," said Jedd D. Wolchok, MD, PhD, Chief, Melanoma and Immunotherapeutics Service, Department of Medicine and Ludwig Center at Memorial Sloan Kettering Cancer Centre. "Today's approval represents a step forward for the melanoma community, providing hope for patients with metastatic melanoma."
"We are currently witnessing a turning point in cancer history, based on the significant impact Immuno-Oncology is making in the lives of patients with metastatic melanoma. Today's approval of the first Regimen of two Immuno-Oncology agents, Opdivo and Yervoy, is an exciting moment for our community because it reinforces we are on a positive path forward, providing new approaches which translate into meaningful results for patients," said Tim Turnham, Executive Director, Melanoma Research Foundation.
Related organisations
Related diseases & conditions