HCV therapy Elbasvir/grazoprevir shows sustained virologic response
Elbasvir/grazoprevir showed sustained virologic response in patients with chronic hepatitis C virus with advanced chronic kidney disease…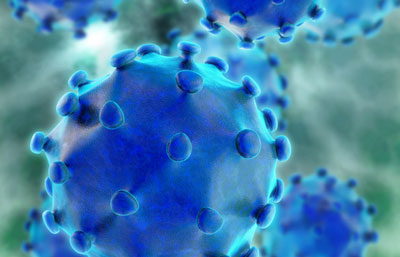 Results from C-SURFER, the first Phase 3 clinical trial to investigate Merck's elbasvir plus grazoprevir (elbasvir/grazoprevir) in patients with chronic hepatitis C virus (HCV) with advanced chronic kidney disease (CKD), showed high rates of sustained virologic response 12 weeks after the completion of treatment (SVR12).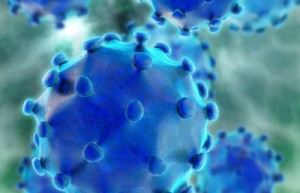 High rates of SVR were achieved regardless of patient characteristics in this study. Among those receiving elbasvir/grazoprevir in the primary analysis population, 99% achieved SVR12, with one relapse 12 weeks after the end of treatment. In a secondary analysis that included six additional patients excluded from the primary efficacy analysis for non-virologic reasons, 94% achieved SVR12.
"People with advanced chronic kidney disease represent an important segment of the chronic hepatitis C patient population," said Dr Howard Monsour, Jr., chief of hepatology, Houston Methodist Hospital. "The publication of this study details the evidence supporting a potential future treatment option for these patients who are currently underserved."
The results from C-SURFER are now published in The Lancet.
Chronic HCV infection is both a cause and complication of the treatment of CKD. In patients with CKD, chronic HCV infection is associated with an increased risk of accelerated loss of remaining kidney function, kidney transplant failure and death. Furthermore, patients with chronic HCV infection and advanced CKD represent an unmet need due to a lack of demonstrated HCV treatment options for this group.
US Priority Review granted for elbasvir/grazoprevir in July
Elbasvir/grazoprevir is Merck's investigational, once-daily, fixed-dose combination therapy containing elbasvir and grazoprevir. Evaluations of elbasvir/grazoprevir for multiple HCV genotypes as part of Merck's broad clinical trials programme include patients with difficult-to-treat conditions such as cirrhosis, advanced chronic kidney disease, HIV/HCV co-infection, inherited blood disorders and those on opiate substitution therapy.
In July 2015, the US Food and Drug Administration (FDA) granted Priority Review for the New Drug Application for elbasvir/grazoprevir. In April 2015, the FDA granted Breakthrough Therapy designation status for elbasvir/grazoprevir for the treatment of patients with chronic HCV GT1 infection with end stage renal disease on haemodialysis, and Breakthrough Therapy designation status for elbasvir/grazoprevir for the treatment of patients with chronic HCV GT4 infection.