Cotellic Zelboraf combo demonstrates significant overall survival results
Results from a Phase III study show that Cotellic plus Zelboraf helped people with advanced melanoma live significantly longer compared to Zelboraf alone…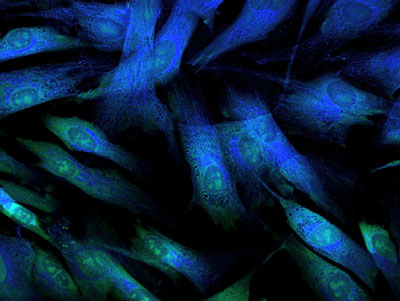 Roche has announced final survival data from the Phase III coBRIM study showing that Cotellic plus Zelboraf helped people with previously untreated BRAF V600 mutation-positive advanced melanoma live significantly longer (overall survival, OS) compared to Zelboraf alone.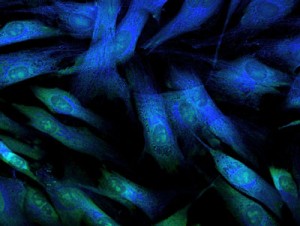 Long-term safety data are expected later this year.
"Overall survival is the gold standard endpoint in oncology, and the results we've seen in coBRIM show how the combination of Cotellic and Zelboraf can help people with BRAF V600 mutation-positive advanced melanoma live longer than Zelboraf alone," said Sandra Horning, M.D., Chief Medical Officer and Global Head of Product Development. "We are currently working with health authorities in their review of the Cotellic marketing applications and hope to bring this combination to people with advanced melanoma around the world in the coming months."
EU and US regulatory decisions for Cotellic plus Zelboraf expected this year
Cotellic is designed to selectively block the activity of MEK, one of a series of proteins inside cells that make up the MAPK signalling pathway that helps regulate cell division and survival. In the majority of patients, resistance to BRAF-inhibitor monotherapy will eventually occur through re-activation of the MAPK pathway via MEK.  Cotellic was developed to overcome resistance to BRAF-inhibition and prevent re-activation of the pathway. Cotellic binds to MEK, while Zelboraf binds to mutant BRAF, to interrupt abnormal signalling that can cause tumours to grow.
The coBRIM overall survival results will be presented at an upcoming medical meeting. Cotellic received approval in Switzerland in August for use in combination with Zelboraf as a treatment for patients with advanced melanoma. Last month, the CHMP adopted a positive opinion for Cotellic in combination with Zelboraf; a decision by the European Commission is expected by the end of 2015. A decision from the FDA on Roche's new drug application is expected in November. 
Related organisations
Related diseases & conditions