Cosentyx demonstrates sustained efficacy in plaque psoriasis
Posted: 12 October 2015 |
Cosentyx is the first fully human interleukin-17A (IL-17A) inhibitor approved in Europe and the US to treat adult moderate-to-severe plaque psoriasis…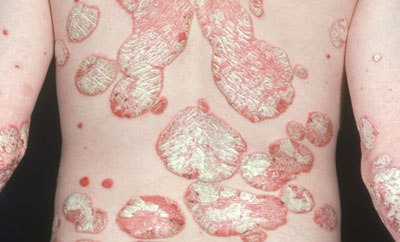 Late-breaking data presented at the 24th Annual Congress of the European Academy of Dermatology and Venereology (EADV) demonstrated that Novartis' Cosentyx (secukinumab) provides high levels of skin clearance and sustained efficacy in patients with moderate-to-severe plaque psoriasis while maintaining a favourable safety profile across three years.
Cosentyx is the first fully human interleukin-17A (IL-17A) inhibitor approved to treat adult moderate-to-severe plaque psoriasis. IL-17A is found in high concentrations in skin affected by psoriasis and is a preferred target for investigational therapies.
In this extension study, 69% of 320 patients who received Cosentyx in a fixed dosing schedule for three years achieved clear or almost clear skin (PASI 90) at year one. This response was extremely well maintained after three years with 64% of patients continuing to have a PASI 90 response. In addition, 43% of patients maintained completely clear skin (PASI 100) at year three. 83% achieved the standard treatment goal of PASI 75 skin clearance at three years.
The data comes from the longest Phase III trial of Cosentyx to date
"Psoriasis patients want therapies that maintain high levels of skin clearance over the long-term given the impact of the disease on their physical and psychological wellbeing," said Vasant Narasimhan, Global Head of Development, Novartis Pharmaceuticals. "In these new data from our longest Phase III trial to date with Cosentyx, we are pleased to show patients were able to maintain clear or almost clear skin for up to three years." 
The PASI score assesses the reduction from baseline in the redness, scaling and thickness of psoriatic plaques and to what extent it affects each area of the body. PASI 75 has historically been considered the goal for psoriasis treatment. However, with newer treatments with increased efficacy, there is now a focus on PASI 90 (clear or almost clear skin) and PASI 100 (clear skin) as the ultimate goal for treatment, as recommended by clinical guidelines and regulatory authorities. 
Cosentyx is approved for the systemic treatment of moderate-to-severe plaque psoriasis in adult patients in Europe, the US, Switzerland, Australia, Canada and a number of other countries. It is approved in Japan for the treatment of moderate-to-severe plaque psoriasis and psoriatic arthritis (PsA).
Related organisations
Related drugs
Related diseases & conditions