CPhI report highlights potential risks in biologics supply chain outsourcing
Posted: 15 October 2015 |
CPhI highlights these risks in the fourth and final section of its 2015 annual report, The Outsourcing perspective…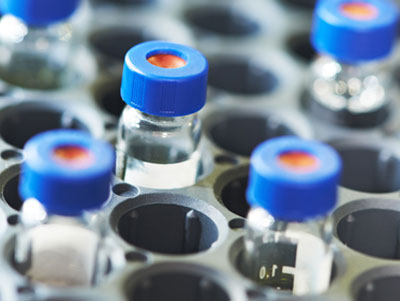 CPhI Worldwide, organised by UBM EMEA, has announced the findings of the fourth and final section of its 2015 annual report, The Outsourcing perspective, live from CPhI Worldwide 2015 in Madrid.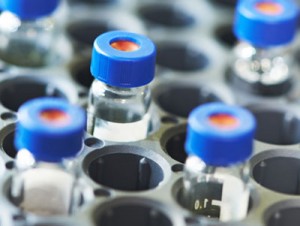 Four leading experts on the global pharma outsourcing industry give their perspectives on the unique challenges that lie ahead in the near and medium term.
The overall findings reveal that CPhI's experts see a continued growth in this sector, and predict further consolidation amongst players, as well as a transforming manufacturing environment with biologics increasingly taking a larger and larger share of global sales. The end result of which will be a smaller number of more flexible and adaptable CMOs and CDMO. All four experts agree that we are entering a crucial period, whereby the ability to move with changing regulatory standards and acquire new niche technologies will be integral in establishing strategic partnerships with pharma.
Gil Roth, President, Pharma and Biopharma Outsourcing Association, states that unlike previous industry consolidations that were chiefly concerned with reaching a critical size and global reach. What we are now seeing is CMOs and CDMOs looking ahead for technologies that either enable them to work with clients earlier in the drug development chain or for solutions that help increase bioavailability – as this remains a key challenge across most emerging drug targets. Moreover, a consequence of these processes being essential to a drug's manufacture, Hedley Rees (Managing Consultant at PharmaFlow Ltd) believes we will increasingly see pharma 'locked-in' to certain partners as they are unable to source key platforms elsewhere. This is going to be especially true for biologics, as the regulatory approval is entwined with the manufacturing process used during the clinical trial – although QbD may offer more flexibility, despite the high initial set-up costs.
Cold chain distribution to become "absolutely vital"
Another factor is the changing storage needs and volumes with biologics, which Hedley warns is at risk of breaking as new biologics, biosimilars and ATMPs arrive. Fiona Withey, Managing Director, UK Clinical Services, PCI Pharma Services, however, argues this is both an opportunity and a threat for the outsourcing community – particularly as many biologic targets are coming from virtual companies with no experience of managing the supply chain. This means that cold chain distribution amongst the CDMO community is going to be absolutely vital to those looking to garner an increasing share of the biologics market coming through into clinical and commercial production. And, in fact, new technologies for real time monitoring of the integrity of the supply chain are going to be sought as a means of competitive advantage. Additionally, market trends for custom parenteral delivery forms such as the auto-injector – to aid patient convenience for injectable medicines – will further complicate the global supply chain.
Biosimilars to have a global role in making biologics affordable and accessible
Biocon CEO & Joint Managing Director, Dr Arun Chandavarkar foresees a much wider global role for biosimilars in making biologics affordable and accessible, but is imploring Government and regulatory agencies to develop smarter and abridged regulatory processes to enable 'speed to market' so that low and middle income countries can receive benefits sooner. He argues that regulators in these jurisdictions will also need to develop capability and confidence to operationalize their biosimilar guidelines if adoption is to be increased rapidly.
Some of the challenges that the industry needs to address are: 'Interchangeability' of biosimilars with their original biologic drugs; the recent naming convention guidelines and the long drawn patent litigations, which will determine the future course; the new substitution policies in Australia; and, crucially, the FDA's impending guidelines on interchangeability. These will hopefully lead to simpler processes and faster adoption. However, Dr Chandavarkar commented, "Emerging market regulators should be empowered to make the risk-benefit decisions that are most appropriate for the healthcare system in their country, and in many cases, to carve out faster clinical pathways than used in other countries with different risk-benefit equations. However, in all cases, they will need to ensure that the standards of quality and compliance for biosimilar products are at par with the best in the world."
Finally, Gil Roth also identified the upcoming GDUFA reauthorization in 2017 as a key moment for CDMO prospects in the medium term, as many are struggling with an overly stringent fee burden. And, his feedback from industry watchers is that they are skeptical US regulations under the Drug Supply Chain Security Act will be implemented on time, but no one doubts that serialisation will become the norm in the years ahead.  
Chris Kilbee, Group Director Pharma at CPhI, said, "Outsourcing is continuing to grow, but as the drug pipeline is shifting towards biologics and complex formulations we are seeing both the regulatory and business environment evolve. It is crucial that CMOs and CDMOs meet at ICSE to explore new partnerships, new ways of working, and technological collaborations that will be essential in formulating new targets. The short and medium prospects for contract services remain highly positive for those companies that can adapt to market and conditions. But it is clear that information and contacts are doing to essential for companies to remain pro-active rather than reactive and I would encourage all our exhibitors to study our experts findings closely."
Related topics
Related organisations