Stelara induces clinical remission in Crohn's disease in Phase 3 trial
Posted: 20 October 2015 |
New Phase 3 data show treatment with Janssen's Stelara (ustekinumab) induced clinical response and clinical remission in patients with moderate to severe Crohn's disease who had previously failed conventional therapy.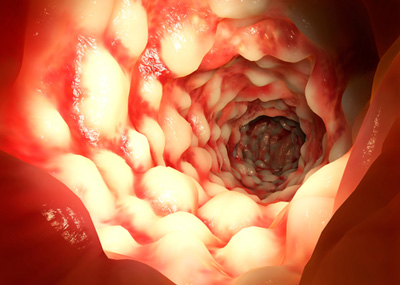 The majority of patients in the Phase 3 study were naive to treatment with anti-tumor necrosis factor (TNF)-alpha therapy.
The Phase 3 UNITI-2 study achieved its primary endpoint with Stelara treatment groups demonstrating significantly higher rates of clinical response at week 6 when compared with the placebo group.  Major secondary endpoints of clinical response and clinical remission at week 8 were also significantly higher among patients receiving Stelara compared with patients receiving placebo.  Stelara is a monoclonal antibody that targets interleukin (IL)-12 and IL-23 cytokines believed to play a role in immune-mediated diseases, including Crohn's disease. 
Janssen to seek approval of Stelara for the treatment of Crohn's disease
"The UNITI-2 study results show Stelara induced clinical response and remission in patients with moderate to severe Crohn's disease who had failed steroids and/or immunosuppressive therapy, but had not failed TNF inhibitors," said Brian Feagan, M.D., Professor of Medicine, Chief Executive Officer and Senior Medical Director, Robarts Research Institute, University of Western Ontario, and study investigator. "Findings from this Phase 3 programme provide an important first look into the efficacy and safety of Stelara induction therapy in the treatment of inflammatory bowel disease—a disease where new therapeutic options are needed as the incidence continues to rise globally."
"The Stelara Phase 3 UNITI-2 induction results are important findings, as induction of clinical response and clinical remission are important goals in the management of Crohn's disease," said Newman Yeilding, M.D., Head of Immunology Development, Janssen Research & Development, LLC. "We look forward to filing applications this year seeking approval of Stelara for the treatment of moderate to severe Crohn's disease and remain committed to the continued development of this innovative medicine for the treatment of immune-mediated diseases."