Gilead announces Phase 3 results for investigational HIV treatment Genvoya
Posted: 22 October 2015 |
Genvoya was found to be statistically non-inferior to Stribild based on percentages of patients with HIV-1 RNA levels less than 50 copies/mL…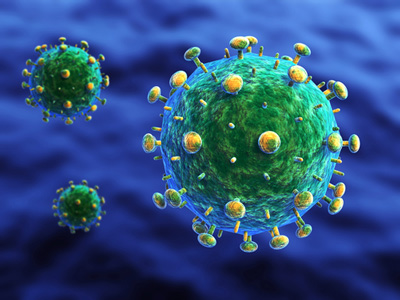 Gilead has announced 96-week results from two Phase 3 studies (Studies 104 and 111) evaluating Genvoya for the treatment of HIV-1 infection in treatment-naïve adults.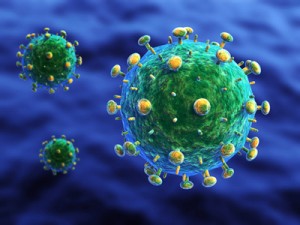 Genvoya was found to be statistically non-inferior to Stribild based on percentages of patients with HIV-1 RNA levels less than 50 copies/mL. Patients receiving Genvoya also had improved renal and bone laboratory parameters compared to those treated with Stribild.
"As people live longer with HIV and remain on antiretroviral treatments throughout their lives, there is a need for new regimen options for people with HIV- and treatment-related comorbidities," said José R. Arribas, Associated Professor of Medicine, Hospital La Paz, IdiPAZ, Madrid, Spain. "The data presented this week show Genvoya has the potential to help preserve the health of a range of appropriate HIV patients."
In the combined analysis of Studies 104 and 111, a total of 1,733 treatment-naïve adults with HIV were randomized to receive either Genvoya or Stribild. At 96 weeks, 86.6% of patients taking Genvoya and 85.2% of patients taking Stribild achieved HIV-1 RNA levels less than 50 copies/mL. The analysis found that the rate of virologic success between the two regimens was similar across patient subgroups. Discontinuations due to adverse events were low in both treatment arms. The most common side effects were headache, diarrhoea and nausea.
Patients taking Genvoya had smaller declines in bone mineral density
The combined analysis investigated the effect of the two regimens on kidney, bone and lipid laboratory parameters over the 96-week period. To examine kidney function, multiple laboratory tests of renal and tubular function were conducted, all of which statistically favoured Genvoya. This included a statistically significant difference in the median change in estimated glomerular filtration rate (eGFR) from baseline to week 96, favouring Genvoya. Patients taking Genvoya had smaller declines in bone mineral density (BMD) compared to patients taking Stribild, as assessed by DXA. Patients on Genvoya had statistically higher increases in total, LDL and HDL cholesterol from baseline than patients on Stribild, while there was no significant difference between the arms in the total cholesterol to HDL ratio. Finally, there were no reports of proximal renal tubulopathy in the Genvoya arm while there were two cases in the Stribild arm.
"The two-year data presented this week further support the long-term utility of Genvoya, given the sustained viral suppression and continued improvements in renal and bone safety markers," said Norbert W. Bischofberger, PhD, Gilead's Executive Vice President, Research and Development and Chief Scientific Officer. "Pending regulatory approvals in the US and Europe, we look forward to bringing Genvoya and our other next-generation TAF-based therapies to patients as quickly as possible."
On September 24, 2015, the CHMP adopted a positive opinion on the company's Marketing Authorization Application for Genvoya. The CHMP's recommendation will now be reviewed by the European Commission, which has the authority to approve medicines for use in the 28 countries of the European Union. Based on initial data from Studies 104 and 111, announced in September 2014, Gilead filed a New Drug Application for Genvoya with the US. Food and Drug Administration (FDA) on 5 November 2014. Under the Prescription Drug User Fee Act, the agency has set a target action date of 5 November 2015.
Related organisations
Related diseases & conditions