FDA approves Yondelis for liposarcoma and leiomyosarcoma
Posted: 26 October 2015 |
The approval was based on recently published clinical efficacy and safety data from a Phase 3 study which evaluated Yondelis versus the chemotherapy agent dacarbazine…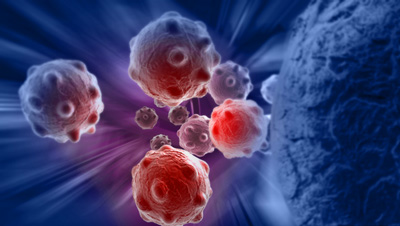 The US Food and Drug Administration (FDA) has approved Janssen Biotech's Yondelis (trabectedin) for the treatment of specific soft tissue sarcomas– liposarcoma and leiomyosarcoma – that is unresectable or metastatic.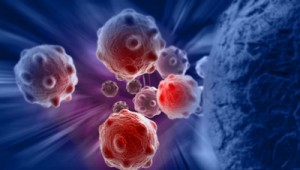 This treatment is approved for patients who previously received chemotherapy that contained anthracycline.
Soft tissue sarcoma is a disease in which cancer cells form in the soft tissues of the body, including the muscles, tendons, fat, blood vessels, lymph vessels, nerves and tissues around joints. Liposarcoma and leiomyosarcoma are specific types of soft tissue sarcomas that occur in fat cells (liposarcoma) or smooth muscle cells (leiomyosarcoma).
"The treatment of advanced or metastatic soft tissue sarcoma represents a difficult challenge with few effective therapeutic choices available for patients," said Richard Pazdur, M.D., director of the Office of Haematology and Oncology Products in the FDA's Centre for Drug Evaluation and Research. "Today's approval of Yondelis provides a treatment option for advanced or metastatic liposarcoma and leiomyosarcoma."
Yondelis significantly increased progression-free survival compared to dacarbazine in a study
The approval was based on recently published clinical efficacy and safety data from a Phase 3 study (ET743-SAR-3007), which evaluated Yondelis versus the chemotherapy agent dacarbazine, in patients with unresectable or metastatic LPS or LMS previously treated with an anthracycline and at least one additional chemotherapy regimen. Participants were randomly assigned to receive either Yondelis or dacarbazine. Participants who received Yondelis experienced a delay in the growth of their tumour (progression-free survival), which occurred on average about 4.2 months after starting treatment, compared to participants assigned to dacarbazine, whose disease progressed an average of 1.5 months after starting treatment.
"Our academic teams are dedicated to finding new treatments with scientific merit and the promise to improve outcomes for patients with sarcomas. Today's announcement marks a meaningful event built upon years of research, offering new hope for people living with two of the most prevalent subtypes of this serious disease – liposarcoma and leiomyosarcoma – where there are limited available alternatives," said George D. Demetri, M.D.,+ Director of the Ludwig Center at Harvard and Director of the Center for Sarcoma and Bone Oncology at the Dana-Farber Cancer Institute, and principal investigator of the Phase 3 registration trial. "In the clinical trial, Yondelis significantly increased progression-free survival compared to dacarbazine; this is an important endpoint for these patients, in whom rapid worsening of the disease can lead to worse symptoms and life-threatening situations."