Anifrolumab met primary and secondary endpoints in lupus trial
Posted: 10 November 2015 |
Anifrolumab is a new monoclonal antibody against the type I interferon (IFN) receptor that inhibits the activity of all type I IFNs, which play a central role in lupus…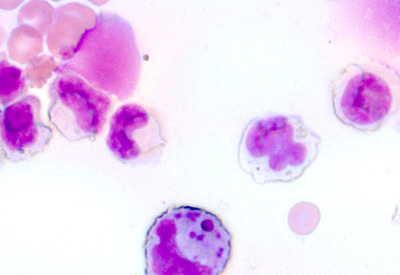 Results from a Phase II trial of AstraZeneca's anifrolumab for the treatment of moderate-to-severe systemic lupus erythematosus (SLE or lupus) are to be presented at the American College of Rheumatology (ACR) 2015 Annual Scientific Meeting.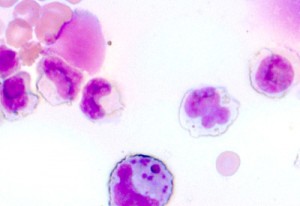 The results demonstrated that anifrolumab significantly reduced disease activity as measured by several SLE composite endpoints and improved symptoms of lupus such as rash and arthritis.
Anifrolumab is a new monoclonal antibody against the type I interferon (IFN) receptor that inhibits the activity of all type I IFNs, which play a central role in lupus. The trial met its primary endpoint of difference in the percentage of patients who achieved response as measured by the SLE Responder Index 4 (SRI4) at day 169, along with a sustained reduction of oral corticosteroid (OCS) use between day 85 and day 169. Responses occurred for 34.4% of patients receiving anifrolumab 300mg IV and for 28.8% of patients receiving anifrolumab 1,000mg IV every four weeks versus 17.6% of patients receiving placebo.
The trial also met both secondary efficacy endpoints measuring responses at day 365, with even greater effect. Over 50% of patients receiving anifrolumab 300mg and 38.5% of patients receiving anifrolumab 1,000mg achieved SRI4 response at day 365 with sustained reduction of OCS, compared with 25.5% of patients receiving placebo. The trial also met its other secondary endpoint of a reduction of OCS use to ≤7.5 mg/day by day 365 in those patients taking ≥10 mg/day of OCS at baseline.
A Phase III programme for anifrolumab started in July
Principal Investigator Richard A. Furie, MD, Chief, Division of Rheumatology, North Shore-LIJ Health System, said: "The lupus community has been disappointed too often with clinical trial results. We have been eagerly awaiting clinical data of this magnitude for many years. These results provide very compelling evidence that blocking the type 1 interferon system with an inhibitor of the type I interferon receptor is a promising strategy for the treatment of SLE and support the progression of anifrolumab into Phase III."
The US Food and Drug Administration recently assigned anifrolumab Fast Track designation, which facilitates the development and expedites the review process of medicine candidates that treat serious conditions and fill an unmet medical need. The anifrolumab Phase III programme was initiated in July.