Kuros announces second closing of CHF 20 million financing round
Posted: 12 November 2015 |
The additional financing will allow Kuros to further accelerate its efforts to bring its sealant products to market and to progress its lead orthobiologics product…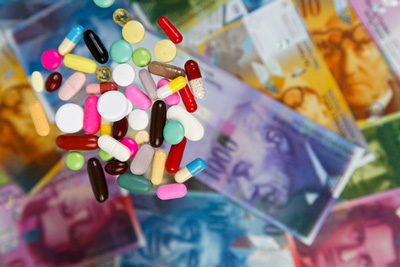 Kuros Biosurgery AG, a biotechnology company developing novel biomaterials and bioactive-biomaterial combination products and focused in therapeutic areas covering sealants and orthobiologics, has announced that it has raised an additional CHF 5 million in a fully subscribed second closing of its financing round.
The CHF 5 million was raised from a group of non-disclosed new and existing investors and brings the total raised in the round to CHF 20 million.
Didier Cowling, Chief Executive Officer at Kuros, said, "We have been greatly encouraged by the level of interest we have received in this financing round from both new and existing investors. The expansion of the financing round will enable us to further accelerate our efforts to bring our unique sealant products to market and to progress our lead orthobiologics product into the final stage of clinical testing."
Kuros to advance its lead sealant and orthobiologics products
When the first financing round was closed in August, Kuros announced that it intends to use the financing to bring its lead sealant product, KUR-023, to market in Europe and the US and to further progress its lead orthobiologics product, KUR-111, into Phase III clinical studies.
The first close of the financing round was led by LifeCare Partners (Switzerland) and Life Sciences Partners (Netherlands) as new investors with participation of non-disclosed family offices from Germany and Switzerland.  Omega Funds, a Boston based life sciences-focused fund also became a shareholder during the financing round, which  was also supported by existing investors including VI Partners, Venture Incubator, and The Swiss Helvetia Fund, Inc.