FDA approves Tagrisso for non-small cell lung cancer
Posted: 13 November 2015 |
Tagrisso (AZD9291) is the only approved medicine indicated for patients with metastatic EGFR T790M mutation-positive non-small cell lung cancer…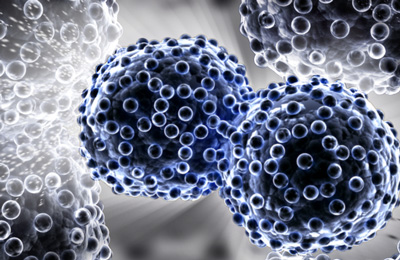 The US Food and Drug Administration (FDA) has approved AstraZeneca's Tagrisso (AZD9291) 80mg once-daily tablets for the treatment of patients with non-small cell lung cancer (NSCLC).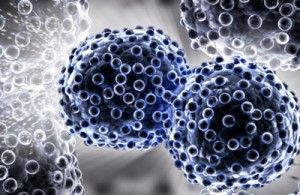 Specifically, the FDA has approved Tagrisso for metastatic epidermal growth factor receptor (EGFR) T790M mutation-positive non-small cell lung cancer (NSCLC), as detected by an FDA-approved test, who have progressed on or after EGFR tyrosine kinase inhibitor (TKI) therapy.
Tagrisso is the only approved medicine indicated for patients with metastatic EGFR T790M mutation-positive non-small cell lung cancer. Tagrisso is an EGFR-TKI, a targeted cancer therapy, designed to inhibit both the activating, sensitising mutations (EGFRm), and T790M, a genetic mutation responsible for EGFR-TKI treatment resistance. Nearly two-thirds of NSCLC patients who are EGFR mutation-positive and experience disease progression after being treated with an EGFR-TKI develop the T790M resistance mutation, for which there have been limited treatment options.
Pasi A Jänne MD, PhD, Director, Lowe Center for Thoracic Oncology at Dana-Farber Cancer Institute, Scientific Director, Belfer Centre for Applied Cancer Science and Professor of Medicine, Harvard Medical School, said: "In the AURA clinical studies, AZD9291 has demonstrated compelling early efficacy and tolerability in patients with EGFRm T790M metastatic non-small cell lung cancer. This treatment has the potential to become the standard of care for patients living with EGFRm T790M non-small cell lung cancer. The accelerated approval of AZD9291 highlights its clinical promise for a targeted group of patients and gives healthcare providers an important new option."
AstraZeneca has collaborated with Roche to develop the cobas EGFR Mutation Test v2 as the companion diagnostic for Tagrisso. The cobas EGFR Mutation Test v2 is intended to identify a range of EGFR mutations in patients with non-small cell lung cancer, including T790M.
The FDA approval of Tagrisso is based on data from the two AURA Phase II studies (AURA extension and AURA2) which demonstrated efficacy in 411 EGFRm T790M NSCLC patients that had progressed on or after an EGFR TKI. In those trials, overall objective response rate (ORR) was 59%. In a supportive Phase I study in 63 patients, ORR was 51% and median duration of response was 12.4 months.
Richard Pazdur, M.D., director of the Office of Haematology and Oncology Products in the FDA's Center for Drug Evaluation and Research. "This approval provides a new treatment for patients who test positive for the EGFR resistance mutation, T790M, and is based on substantial evidence from clinical trials that shows Tagrisso had a significant effect on reducing tumor size in over half of patients who were treated."
Related organisations
Related diseases & conditions