AbbVie releases new data on ABT-493 and ABT-530 in HCV
Posted: 16 November 2015 |
The data show high rates of sustained virologic response at 12 weeks post-treatment in non-cirrhotic patients with chronic hepatitis C virus infection…
AbbVie has announced data from the SURVEYOR studies of its investigational HCV regimen, ABT-493, an NS3/4A protease inhibitor, and ABT-530, an NS5A inhibitor.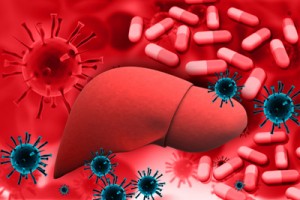 The data show high rates of sustained virologic response at 12 weeks post-treatment (SVR12) in non-cirrhotic patients with chronic hepatitis C virus (HCV) infection. After 12 weeks of treatment, SVR12 rates achieved were 97-100 percent in genotype 1 (GT1), 96-100 percent in genotype 2 (GT2) and 83-94 percent in genotype 3 (GT3) patients.
Also, in the SURVEYOR-I study, data show non-cirrhotic GT1 chronic HCV patients who received a shorter duration of treatment for 8 weeks with ABT-493 and ABT-530 achieved a SVR12 rate of 97 percent.
"These results are encouraging and contribute to scientific knowledge about the potential for pan-genotypic options for treating chronic hepatitis C," said Fred Poordad, M.D., vice president of Academic and Clinical Affairs at The Texas Liver Institute in San Antonio. "These data mark another important step in the continued research to help address the unmet needs of patients and the medical community."
Data shows the potential to treat patients across multiple genotypes
SURVEYOR-I and SURVEYOR-II are ongoing Phase 2 clinical studies that evaluate the safety and efficacy of ABT-493 and ABT-530, with or without ribavirin (RBV), for 8 to 12 weeks. The data include non-cirrhotic patients with GT1, GT2 and GT3 chronic HCV infection.
"The SURVEYOR trials offer important new information about the potential to treat patients with chronic hepatitis C across multiple genotypes with our two direct-acting antiviral investigational regimen," said Michael Severino, M.D., executive vice president, research and development and chief scientific officer, AbbVie. "AbbVie's ongoing hepatitis C research programme demonstrates our commitment to make a remarkable impact on the lives of HCV patients."
One patient discontinued treatment due to DAA- and RBV-related adverse events of abdominal pain and heat sensation. Two patients experienced a serious adverse event, one with pneumonia and one with B-cell lymphoma, both unrelated to the study drugs.