Viking submits IND for VK2809 in hypercholesterolemia
Posted: 18 November 2015 |
VK2809 is a novel, orally available small molecule thyroid receptor agonist that possesses selectivity for liver tissue as well as the beta receptor subtype…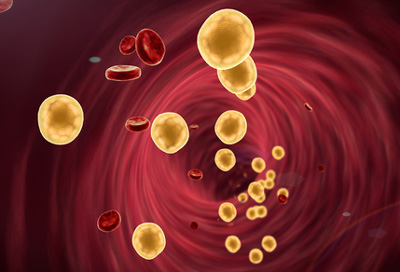 Viking Therapeutics has submitted an investigational new drug (IND) application to the US Food and Drug Administration (FDA) to conduct a Phase 2 study of VK2809 in patients with hypercholesterolemia and fatty liver disease.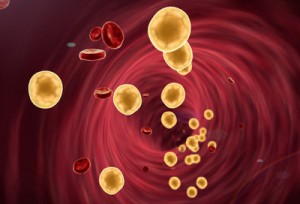 VK2809 is a novel, orally available small molecule thyroid receptor agonist that possesses selectivity for liver tissue as well as the beta receptor subtype, suggesting promising therapeutic potential in this patient population. In a Phase 1b study in patients with mild hypercholesterolemia, treatment with VK2809 resulted in placebo-adjusted reductions in low-density lipoprotein that exceeded 40% at high doses.  Patients also experienced significant reductions in triglycerides, as well as the atherogenic proteins lipoprotein-a and apolipoprotein B.  Consistent with its liver- and receptor-selective mechanism of action, treatment with VK2809 has also demonstrated rapid reduction of liver fat in animal models of hepatic steatosis.  Further animal data have shown that VK2809 has additive cholesterol lowering activity in combination with statins.  These characteristics suggest a highly differentiated therapeutic profile relative to existing oral options for patients with hypercholesterolemia and fatty liver disease. Viking expects to initiate the Phase 2 clinical trial by the end of 2015.
VK2809 could potentially improve plasma lipid levels and reduce hepatic steatosis simultaneously
The planned Phase 2 study will evaluate the efficacy, safety and tolerability of VK2809 in approximately 100 patients with elevated LDL cholesterol (LDL-C) and fatty liver disease. Patients will be randomised to receive once-daily doses of VK2809 or placebo for 12 weeks. The trial's primary endpoint will evaluate the effect of VK2809 treatment on LDL-C after 12 weeks compared to placebo. Secondary and exploratory endpoints will assess changes in liver fat content, triglycerides, and inflammatory markers. 
"We are eager to evaluate the therapeutic impact of VK2809 in patients with hypercholesterolemia and fatty liver disease," said Brian Lian, Ph.D., chief executive officer of Viking.  "Prior human data suggest that treatment with VK2809 leads to significant reductions in LDL-C, triglycerides, and atherogenic proteins. In addition, animal models of hepatic steatosis have demonstrated compelling reductions of liver fat content following treatment. VK2809's novel liver-targeted mechanism of action provides a unique opportunity to potentially improve plasma lipid levels and reduce hepatic steatosis simultaneously, which may provide important therapeutic benefits for patients."