NICE recommends Xofigo (radium-223) for prostate cancer
Posted: 19 November 2015 |
NICE's FAD coincides with a period of great uncertainty with the Cancer Drugs Fund deliberating again whether to remove radium-223 from the list…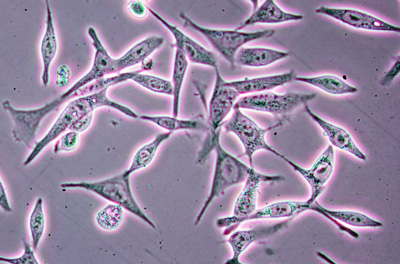 The National Institute for Health and Care Excellence (NICE) has issued its Final Appraisal Determination (FAD) recommending Bayer's Xofigo (radium-223 dichloride) for use on the NHS in England and Wales as an option for treating adult men, with hormone-relapsed prostate cancer, symptomatic bone metastases and no known visceral metastases, who have received previous docetaxel therapy.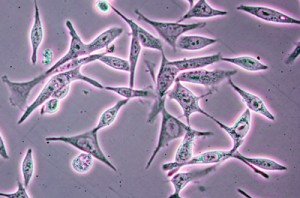 NICE's FAD coincides with a period of great uncertainty with the Cancer Drugs Fund (CDF) deliberating again whether to remove Xofigo from the list. This follows instructions to the CDF to reconsider the application after a review by the Programme of Care Board within NHS England. If the CDF stay with their recent decision to remove Xofigo, then the only patients in the UK with the option to receive Xofigo on the NHS pre-docetaxel are those who live in Scotland.
"Bayer is pleased that NICE has recommended radium-223 to patients post-docetaxel. This positive final appraisal determination marks a significant step in Bayer's ongoing dedication to addressing unmet clinical needs in prostate cancer," says Dr Alexander Moscho, CEO Bayer UK & Ireland. "However, if the CDF decide to no longer recommend further radium-223 funding, this will have a huge impact on patients who were expecting to receive radium-223 pre-docetaxel. We will continue to work with all organisations to ensure the access patients have in Scotland is also available in the rest of the UK."
Prostate cancer is the most common cancer affecting men in the UK. In 2011 there were approximately 41,700 men diagnosed with prostate cancer, which is more than 110 every day.
Xofigo is the first alpha-particle emitting radioactive therapeutic agent recommended for use for the treatment of adult men with metastatic hormone relapsed prostate cancer within the NHS. Bone metastases are one of the main causes of mortality in these patients and the availability of Xofigo on the NHS will enable doctors and physicians to better manage the disease.
Xofigo access hit by postcode lottery
"It is great news that patients now have some level of access to Xofigo on the NHS, as it will allow them to spend more time with loved ones in less pain," says Hugh Gunn, Tackle Prostate Cancer. "However, there are clear disparities in access to this treatment as the Scottish Medicines Consortium very recently accepted the use of radium-223 for all eligible patients' pre or post-docetaxel. There will be many patients who will feel let down by NICE's decision, as we continue to battle the postcode lottery that exists in advanced prostate cancer care."
The decision from NICE comes from the strength of additional data submitted by Bayer. In the phase III ALSYMPCA study, Xofigo was shown to significantly extend median overall survival (OS), the primary endpoint of the study. Median OS was 14.9 months for Xofigo compared to 11.3 months for placebo. In addition, there was a delay in the time to first symptomatic skeletal event for patients treated with Xofigo compared to placebo.
Radium-223 dichloride was approved for the treatment of adult men with hormone relapsed prostate cancer, symptomatic bone metastases and no known visceral metastases, in November 2013 in the European Union.
Related diseases & conditions