EC grants marketing authorisation to Genvoya for HIV-1 infection
Posted: 23 November 2015 |
Genvoya is the first TAF-based regimen to receive marketing authorisation in the EU…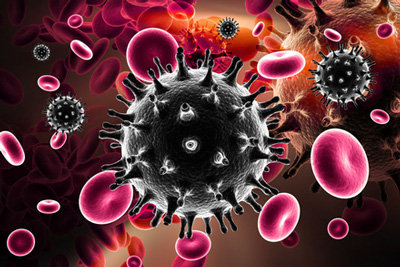 The European Commission has granted marketing authorisation to Gilead's Genvoya (elvitegravir 150 mg/cobicistat 150 mg/emtricitabine 200 mg/tenofovir alafenamide 10 mg or E/C/F/TAF) for the treatment of HIV-1 infection.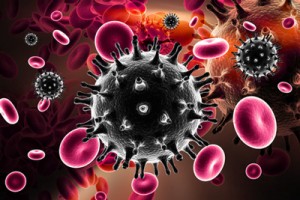 Genvoya is indicated in the EU for the treatment of adults and adolescents (aged 12 years and older with body weight at least 35 kg) infected with HIV‑1 without any known mutations associated with resistance to the integrase inhibitor class, emtricitabine or tenofovir.
"With access to appropriate treatment, HIV patients today have the potential to live nearly as long as the general population.  However, research shows they are at an increased risk of age- and treatment-related comorbidities, which means helping preserve long-term health should be a priority when making treatment decisions," said Anton Pozniak, HIV Service Director, Chelsea and Westminster Hospital, London, UK.  "With Genvoya, we have an important new treatment option for a range of HIV patients as it offers both demonstrated sustained viral suppression and improvements in renal and bone safety markers compared to TDF-based regimens."
Genvoya is the first TAF-based regimen to receive marketing authorisation in the EU. TAF is a novel targeted prodrug of tenofovir that has demonstrated high antiviral efficacy similar to and at a dose less than one-tenth that of Gilead's Viread (tenofovir disoproxil fumarate, TDF), as well as improvement in surrogate laboratory markers of renal and bone safety as compared to TDF in clinical trials in combination with other antiretroviral agents. Data show that because TAF enters cells, including HIV-infected cells, more efficiently than TDF, it can be given at a lower dose resulting in 91% less tenofovir in the bloodstream.
Genvoya marketing authorisation based on a number of Phase 3 studies
Genvoya's marketing authorisation is supported by 48-week data from two ongoing Phase 3 studies among 1,733 treatment-naïve adult patients in which the regimen met its primary endpoint of non-inferiority compared to Stribild (elvitegravir 150 mg, cobicistat 150 mg, emtricitabine 200 mg and tenofovir disoproxil fumarate 300 mg or E/C/F/TDF).  In the combined analysis of the studies, 92.4% of Genvoya patients and 90.4% of Stribild patients had HIV-1 RNA levels less than 50 copies/mL at Week 48. 
Additionally, the approval is supported by a Phase 3 study (Study 109) among 1,436 virologically suppressed adult patients who were randomized either to stay on their TDF-based regimen or switch to Genvoya. At Week 48, switching to Genvoya was found to be statistically superior to remaining on TDF-based regimens according to the percentages of patients with HIV-1 RNA levels less than 50 copies/mL. Patients receiving Genvoya also demonstrated improvements in certain bone and renal laboratory parameters compared to those who stayed on their TDF-based baseline regimen.
Related organisations
Related diseases & conditions