EC approves Cotellic plus Zelboraf in advanced melanoma
The approval is based on data that showed Cotellic plus Zelboraf helped people with previously untreated BRAF V600 mutation-positive advanced melanoma live for more than a year without their disease worsening…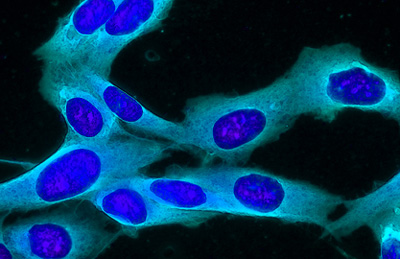 The European Commission has approved Roche's Cotellic (cobimetinib) for use in combination with Zelboraf (vemurafenib) for the treatment of adult patients with unresectable or metastatic melanoma with a BRAF V600 mutation.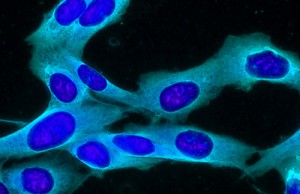 The EU approval is based on data from the Phase III coBRIM study, which showed that people with previously untreated BRAF V600 mutation-positive advanced melanoma who were being treated with the MEK inhibitor Cotellic in combination with Zelboraf lived a median of 12.3 months without their disease worsening or death compared to 7.2 months with Zelborage alone. Also in the coBRIM study, the objective response rate (ORR) with the combination was 70% compared to 50% in the Zelboraf arm.
Cotellic plus Zelboraf improved overall survival compared to Zelboraf alone
"There has been significant progress in the treatment of melanoma, with more medicines being approved in the past five years than in the previous 30," said Sandra Horning, M.D., Chief Medical Officer and Head of Global Product Development. "Together, Cotellic plus Zelboraf more strongly suppressed cancer growth than Zelboraf alone. This underscores the critical role of combination medicines in helping melanoma patients live longer without their disease worsening."
Additional data presented at this year's Society for Melanoma Research congress demonstrated that the combination of Cotellic plus Zelboraf met its secondary endpoint of improving overall survival compared to Zelboraf alone. Roche plans to submit these data to the European Medicines Agency for consideration and inclusion in the label.
In the US, the combination is approved for the treatment of people with BRAF V600E or V600K mutation-positive advanced melanoma. Further country approvals are anticipated in 2016.
Related organisations
Related diseases & conditions