Biovica's DiviTum selected for palbociclib breast cancer trial
The assay has been selected by the International Breast Cancer Study Group (IBCSG) and the Breast International Group (BIG) to be part of a trial studying the effects of palbociclib in breast cancer…
Biovica's DiviTum technology has been selected by the International Breast Cancer Study Group (IBCSG) and the Breast International Group (BIG) to be part of a trial studying the effects of palbociclib in breast cancer.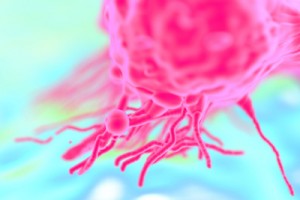 DiviTum is a highly sensitive assay for measuring cell proliferation. Since one of the most fundamental characteristics of cancer is uncontrolled and in-creased cell growth, the technology enables valuable prediction capability and monitoring of compounds regulating cell proliferation and the cell cycle.
The study, named PYTHIA, will follow women with advanced breast cancer being treated with anti-hormonal therapy in combination with palbociclib, a CDK-inhibitor. Palbociclib has demonstrated significant slowing of breast cancer progression and was approved in the US earlier this year.
DiviTum will be used to analyse blood taken from patients before and during therapy. There are no biomarkers available today for this new class of drugs. The main purpose of including DiviTum is to explore whether the technology can assist physicians in predicting which patient will respond to this therapy and in monitoring drug efficacy during treatment.
DiviTum will be used to monitor patients on palbociclib
"We want to explore the potential of DiviTum to identify those breast cancer patients with a higher likelihood of response to palbociclib. We will also use DiviTum to monitor patients while on treatment with palbociclib with the aim of testing whether this could be proposed as a new bio-marker of treatment efficacy," explained Dr Luca Malorni, MD, PhD, Principal Investigator of the PYTHIA study, Hospital of Prato, Italy.
"It's a great honour and opportunity for us that our technology has been selected by IBCSG and BIG for inclusion in this very important study. Together with BIG and IBCSG our objective is to provide a tool for evaluating the best treatment options for patients and monitor efficacy for this promising class of drugs," said Anders Rylander, CEO Biovica.
Related diseases & conditions