Second cohort of NKG2D CAR T-Cell Phase I Trial commences
Celyad has announced the infusion of the first patient of the second cohort of its Phase I clinical trial evaluating it's NKG2D CAR T-Cell therapy in acute myeloid leukaemia and multiple myeloma…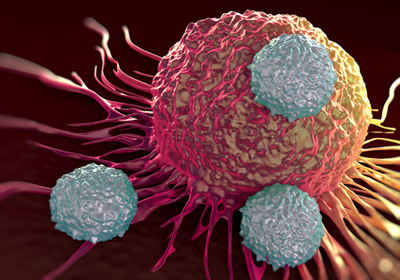 Celyad has announced the infusion of the first patient of the second cohort of its Phase I clinical trial evaluating the Company's NKG2D CAR T-Cell therapy in acute myeloid leukaemia (AML) and multiple myeloma (MM) indications.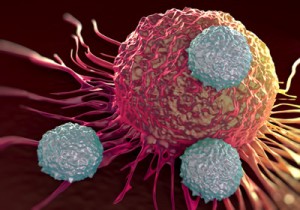 NKG2D is a chimeric antigen receptor (CAR) T-Cell autologous therapy to treat cancer. The CAR technology developed by Celyad uses human natural killer cell receptor which, unlike traditional CAR technologies such as those targeting the CD19 antigen, has the potential to target ligands present on a broad range of solid tumors and blood cancers.
Dr. Christian Homsy, CEO of Celyad, said: "The treatment of the first patient enrolled in the second cohort of our first-in-man Phase I trial evaluating NKG2D CAR T-Cells demonstrates continued progress in developing our lead immune-oncology programme. Once the safety evaluation is complete, we expect to continue enrolment in the study to further evaluate the therapy's safety and to determine an appropriate dose. Due to its unique ability to target ligands present on most cancers, we believe our NKG2D CAR T-Cells have potential as a new treatment option for patients with a broad range of cancer types, including haematological malignancies and various solid tumours."
Phase I/IIa trial designed to assess the safety and feasibility of NKG2D CAR T-Cells
Dr Frédéric Lehmann, Vice President of Immuno-Oncology at Celyad, added: "We are proud to have advanced our first NKG2D CAR T-Cell Phase I study so rapidly. I am grateful to our dedicated investigators at Dana Farber Cancer Institute and look forward to completing enrolment in this important trial. Celyad continues to be committed to developing immune-oncology CAR-T programmes that should provide clinically meaningful benefit for patients.
The Phase I/IIa trial is designed to assess the safety and feasibility of NKG2D CAR T-Cells, with secondary endpoints including clinical activity.  Data readouts from the first 12 patients treated in the Phase I portion are expected in mid-2016. Once the recommended dose is determined, the IIa phase of the trial will commence, with 12 additional patients treated at the recommended dose.
Related organisations
Related diseases & conditions