Astellas announces updated results for gilteritinib in AML
This updated analysis of the Phase 1/2 study included 169 patients with FLT3 mutations who were treated with at least 80 mg gilteritinib (ASP2215)…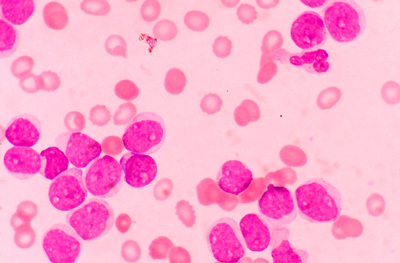 Astellas has announced updated data from the Phase 1/2 CHRYSALIS trial of gilteritinib (ASP2215) in patients with relapsed or refractory (R/R) acute myeloid leukaemia (AML).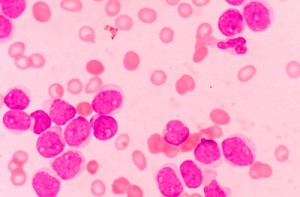 CHRYSALIS evaluated the safety, tolerability and antileukaemic activity of gilteritinib, an orally administered inhibitors of FLT3/AXL.
Gilteritinib has demonstrated inhibitory activity against FLT3 internal tandem duplication (ITD) as well as tyrosine kinase domain (TKD), two common types of FLT3 mutations that are seen in up to one-third of patients with AML.
This updated analysis of the Phase 1/2 study included 169 patients with FLT3 mutations who were treated with at least 80 mg gilteritinib. A 53% overall response rate (ORR) was demonstrated regardless of prior therapy. Additionally, a 56% ORR was observed in patients who had a FLT3-ITD mutation, and 48% ORR was observed in patients who were treated with TKI prior to the study. Median overall survival was approximately 31 weeks. Treatment-related adverse events reported in >10% of the safety population included diarrhoea, fatigue, AST increase. Grade >3 QTc prolongation was reported in 3% of subjects.
ADMIRAL study of gilteritinib versus salvage chemotherapy has commenced
"We live in an era of personalised medicine and targeted therapies, yet there is still a significant need for more effective AML treatments, particularly for patients with well-characterised FLT3 molecular defects," said Erkut Bahceci, M.D. and executive medical director, Astellas. "Targeting both FLT3-ITD and FLT3-TKD mutations, as well as AXL, can potentially help avoid the acquired resistance seen with existing FLT3-ITD inhibitors and may increase duration of therapy."
Recently, Astellas announced the dosing of the first patient in the ADMIRAL trial, a randomised Phase 3 registrational study of gilteritinib versus salvage chemotherapy in patients with R/R AML. The primary endpoint of the trial is overall survival.
Related organisations
Related diseases & conditions