Mutations in CLL suggest potential new uses for existing cancer drugs
By mining the DNA of patients with chronic lymphocytic leukaemia (CLL), researchers at Penn Medicine have uncovered 12 mutations that may be targetable using therapies already available for other cancers…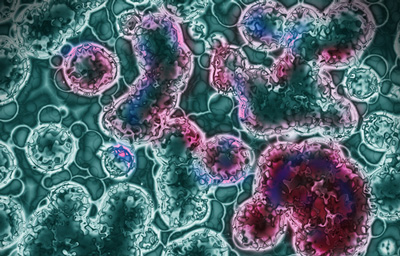 By mining the DNA of patients with chronic lymphocytic leukaemia (CLL), researchers at Penn Medicine have uncovered 12 mutations that may be targetable using therapies already available for other cancers.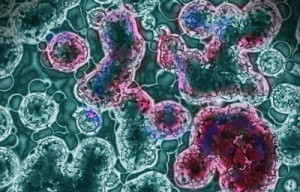 The team, led by Anthony Mato, MD, MSCE, used next generation sequencing to take a closer look into 87 CLL patients' genetic makeup. They captured a slew of mutations known to be associated with other cancers: ATM, TP53, BRAF and KRAS, to name a few.
Today, there are several already available drugs that target many of these mutations, but they are approved to treat ovarian, prostate and skin cancers, not CLL.
"About 80 percent of the patients in the study had at least one mutation, and many of them are clinically actionable in other cancers. It's very likely that these same mutations may be targetable in CLL – which would open up a door for much-needed treatments for patients who fail therapies," Mato said. "These results set the stage for future CLL clinical trials to investigate this precision medicine approach, one that selects therapies already available in practice based on a patient's genetic profile."
Presence of a pathogenic mutation predicted worse PFS
Patients in the study were treated with ibrutinib, a kinase inhibitor. Ibrutinib has shown promising response rates; however, approximately 30 percent of patients do not respond to the treatment and the therapy invariably leads to drug resistance.
The researchers sequenced the tumours of 87 patients and analysed clinical characteristics, genetic mutations and progression free survival (PFS). The median age was 65.7 years old, 69 percent were men, and 23 percent received CIT alone, 20 percent received ibrutinib, and 27 percent received both CIT and Ibrutinib. The most frequently mutated genes among the study participants were ATM (15 percent), SF3B1 (12 percent), NOTCH1 (9 percent), DNMT3A (5 percent), and TP53 (9 percent).
The presence of a pathogenic mutation – 19 in total – also predicted worse PFS in the patients receiving CIT compared to those without a pathogenic mutation. This was true even when controlling for certain cytogenetic mutations that are known to portend a poorer prognosis, the researchers found.
Related organisations
Related diseases & conditions