Big data reconfirms accuracy of Oncotype DX breast cancer test
Genomic Health has announced results from multiple Oncotype DX breast cancer test studies that reconfirm the Oncotype DX test accurately predicts clinical outcomes in patients with early-stage invasive breast cancer…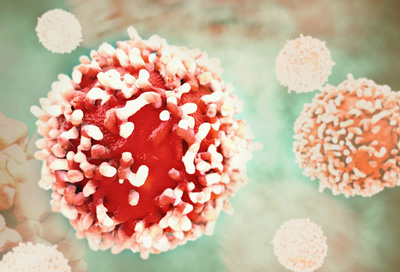 Genomic Health has announced results from multiple Oncotype DX breast cancer test studies that reconfirm the Oncotype DX test accurately predicts clinical outcomes in patients with early-stage invasive breast cancer.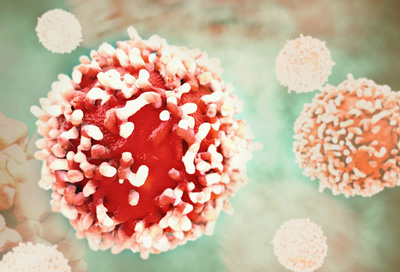 Data include results from the Surveillance, Epidemiology, and End Results (SEER) programme of the US National Cancer Institute (NCI); complete results from a multi-centre study from Clalit Health Services; and an additional analysis from the TAILORx trial.
"Consistent with results from the NSABP and SWOG clinical validation studies of Oncotype DX, the new multiple prospective outcomes studies provide additional strong evidence of the test's ability to accurately predict prospective outcomes regardless of age, tumour size and grade," said Norman Wolmark, M.D., chairman of the National Surgical Adjuvant Breast and Bowel Project (NSABP). "This is a significant milestone in genomics reconfirming the undeniable clinical value of Oncotype DX when selecting patients for chemotherapy treatment."
SEER is the premier source of cancer statistics in the United States, collecting incidence and cancer survival data for 30 percent of all U.S. cancer patients. A large population-based observational study based on the SEER registry of more than 40,000 node-negative and 4,500 node-positive patients who received the Oncotype DX test in clinical settings showed Breast Cancer Specific Mortality (BCSM) at five years was less than half a percent in node negative disease and one percent in node positive disease (up to three positive nodes), when the Recurrence Score results are less than 18. 
Findings underscore the accuracy of the Oncotype DX test in predicting real-world outcomes
Another important finding was that mortality increased with increasing Recurrence Score results, underscoring the accuracy of the Oncotype DX test in predicting real-world patient outcomes. BCSM increased slightly among patients with intermediate Recurrence Scores results of 18-30, and more than tenfold in patients with high Recurrence Score results equal to or greater than 31. Analyses that included patient age, tumour size and grade showed that the Recurrence Score provided information beyond those standard measures.
A study from Clalit Health Services analysed medical records of 2,028 patients with node-negative and node-positive disease with micrometastases. The Oncotype DX test was used in clinical practice in all the patients to assign treatment with or without chemotherapy.  Results showed that the 996 women with low Recurrence Score results less than 18 who were largely treated with hormonal therapy alone (98%) had excellent outcomes with less than one percent chance of distant recurrence or breast cancer specific mortality at five years. In addition, the 812 patients with intermediate Recurrence Score results of 18 to 30, who were treated 28% of the time with chemotherapy, had only slightly higher rates of distant recurrence and breast cancer specific mortality at five years. 
Key findings from TAILORx  demonstrated that trial participants with Recurrence Score results of less than 11 who received hormonal therapy alone had less than a one percent chance of distant recurrence at five years. 
The results were presented at the 38th CTRC-AACR San Antonio Breast Cancer Symposium (SABCS).
Biology of late recurrence different from that of early recurrence
Also presented at SABCS, a gene discovery study conducted by the NCI cooperative group, SWOG, identified a number of new genes and pathways that may be important in early breast cancer recurrence or response to chemotherapy. The study also showed that the biology of late recurrence was very different than the biology for early recurrence. This is a particularly important finding because it provides an opportunity for a new technology like liquid biopsy – which may be better suited to predict late recurrence based on evolution of the tumour – to help guide duration of hormonal therapy and to track cancer progression and drug resistance.
Related organisations
Related diseases & conditions