Trial to investigate avelumab and entinostat in ovarian cancer
Avelumab is an investigational fully human anti-PD-L1 IgG1 monoclonal antibody and entinostat is an investigational oral small molecule that targets immune regulatory cells…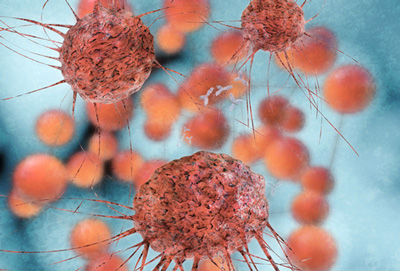 Merck KGaA, Pfizer and Syndax Pharmaceuticals have entered into a collaboration agreement to evaluate avelumab in combination with Syndax's entinostat in patients with heavily pre-treated, recurrent ovarian cancer.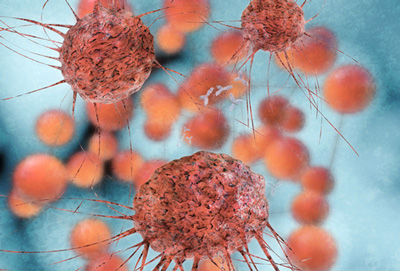 Avelumab (also known as MSB0010718C) is an investigational fully human anti-PD-L1 IgG1 monoclonal antibody. By inhibiting PD-L1 interactions, avelumab is thought to potentially enable the activation of T-cells and the adaptive immune system. By retaining a native Fc-region, avelumab is thought to engage the innate immune system and induce antibody-dependent cell-mediated cytotoxicity (ADCC). Entinostat is an investigational oral small molecule that targets immune regulatory cells (myeloid-derived suppressor cells and regulatory T-cells).
Syndax will be responsible for the Phase Ib/II trial
Avelumab is currently under clinical investigation across a broad range of tumour types by the alliance between Merck KGaA, Darmstadt, Germany, and Pfizer. This is an exclusive agreement between the alliance and Syndax to study the combination of these two investigational agents in ovarian cancer. Syndax will be responsible for conducting the Phase Ib/II clinical trial in ovarian cancer.
"This collaboration with Syndax adds a new dimension to our quest to pursue combination immuno-oncology regimens based on compelling preclinical rationale and the potential to generate clinical results superior to those achieved with either agent alone," said Dr.Mace Rothenberg, Senior Vice President of Clinical Development and Medical Affairs and Chief Medical Officer for Pfizer Oncology.
"Combination therapy is the next frontier in immuno-oncology and a key strategy for the alliance," said Dr. Luciano Rossetti, Head of Global Research & Development of the biopharma business of Merck KGaA, Darmstadt, Germany. "Avelumab as a monotherapy has already shown promising early activity in ovarian cancer in a Phase Ib trial, and through our ongoing research and this collaboration with Syndax, we will hopefully be able to make a real difference to women fighting this complex cancer."
Financial terms of the agreement were not disclosed.
Related organisations
Related diseases & conditions