Eisai submits MAA for lenvatinib in renal cell carcinoma
Eisai has submitted the MAA to the EMA for the use of lenvatinib in combination with everolimus to treat people with unresectable advanced or metastatic renal cell carcinoma who have received one prior vascular endothelial growth factor targeted therapy…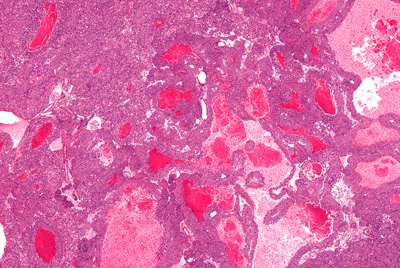 Eisai has submitted a new Marketing Authorisation Application to the European Medicines Agency (EMA) for the use of lenvatinib in combination with everolimus to treat people with unresectable advanced or metastatic renal cell carcinoma who have received one prior vascular endothelial growth factor (VEGF)-targeted therapy.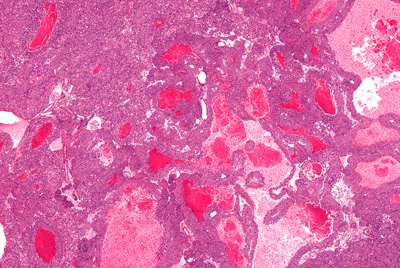 Lenvatinib, is an oral molecular tri-specific targeted therapy that has a potent selectivity. A similar application has already been submitted to the US Food and Drug Administration.
Eisai's application is based on a Phase II trial of lenvatinib, which when used in combination with everolimus, showed progression-free survival was significantly extended in people with metastatic renal cell carcinoma (mRCC) versus everolimus alone. People treated with the combination regimen experienced a median progression-free survival of 14.6 months compared with 5.5 months for those who received everolimus alone.
Potential of lenvatinib "very exciting indeed"
"The Phase II data showed that, for people with metastatic kidney cancer, the addition of lenvatinib offered a statistically significant progression free survival benefit compared to everolimus alone. The news that Eisai has submitted this application is hugely positive, for both clinicians and patients alike. The current outlook for people with this aggressive cancer is poor, and therefore the potential of lenvatinib is very exciting indeed," comments Dr Hilary Glen, Consultant Medical Oncologist, Beatson West of Scotland Cancer Centre, Scotland, UK.
Renal cell carcinoma is the most common form of kidney cancer. The standard treatment for unresectable advanced or metastatic renal cell carcinoma is molecular targeted drug therapy, which is designed to interfere with the specific molecules necessary for tumour growth and progression. Despite this, it remains a disease for which patients have very few treatment options.
Lenvatinib has been approved for the treatment of refractory thyroid cancer in the United States, Europe Japan, Switzerland and South Korea and has been submitted for regulatory approval in Canada, Singapore, Russia, Australia and Brazil. Lenvatinib was granted Orphan Drug Designation in Japan for thyroid cancer, in the United States for treatment of follicular, medullary, anaplastic, and metastatic or locally advanced papillary thyroid cancer and in Europe and Switzerland for follicular and papillary thyroid cancer.