EC grants marketing authorisation to necitumumab in NSCLC
This is the first authorisation for necitumumab in Europe and follows US Food and Drug Administration (FDA) approval in November 2015…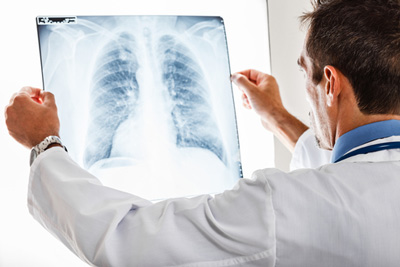 The European Commission (EC) has granted marketing authorisation for Lilly's necitumumab (Portrazza) for use in patients with non-small cell lung cancer (NSCLC).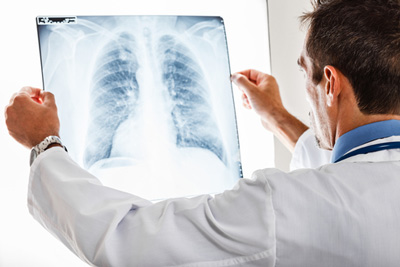 Specifically, necitumumab is approved in combination with gemcitabine and cisplatin chemotherapy for the treatment of adult patients with locally advanced or metastatic epidermal growth factor receptor (EGFR) expressing squamous NSCLC who have not received prior chemotherapy for this condition. Necitumumab is the first biologic licensed in the EU as a first-line treatment option for this indication.
Commenting on the announcement, Richard Gaynor, M.D., senior vice president of product development and medical affairs for Lilly Oncology, said: "Today's news means that EU patients have a new first-line treatment option for this difficult-to-treat form of lung cancer. Lung cancer is the leading cause of cancer death in the EU and there is a need for first-line treatment options, especially for squamous non-small cell lung cancer, which currently has a five-year survival rate of less than five percent for patients with metastatic disease."
"Little progress has been made in the treatment of squamous non-small cell lung cancer in the first-line setting in the past two decades," added Nick Thatcher, Professor of Medical Oncology at Christie Hospital Manchester. "Nearly a third of lung cancer patients have this specific, difficult-to-treat type of cancer and a new treatment option will be welcomed by the doctors who are caring for them."
Necitumumab authorisation is based on the results from the SQUIRE trial
Necitumumab is a recombinant human IgG1 monoclonal antibody that is designed to block the ligand binding site of the human epidermal growth factor receptor 1 (EGFR). Activation of EGFR has been correlated with malignant progression, induction of angiogenesis and inhibition of apoptosis, or cell death. As demonstrated in preclinical studies, EGFR plays a role in the formation (tumourigenesis) and spread (metastasis) of tumours.
This authorisation is based on the results of the "SQUIRE" trial, an open-label, randomised, multi-center Phase III trial that compared first-line treatment with necitumumab in combination with gemcitabine and cisplatin to treatment with gemcitabine and cisplatin alone in patients with advanced squamous NSCLC.  The primary endpoint was overall survival. Median overall survival was significantly longer in the necitumumab plus gemcitabine and cisplatin group than in the gemcitabine and cisplatin alone group (median 11·5 months vs 9·9 months).
This is the first authorisation for necitumumab in Europe and follows US Food and Drug Administration (FDA) approval in November 2015.
Related topics
Related organisations
Related diseases & conditions