MAA submitted for haemophilia A treatment, Adynovi
Adynovi is an extended circulating half-life recombinant Factor VIII treatment, for paediatric, adolescent and adult patients with haemophilia A…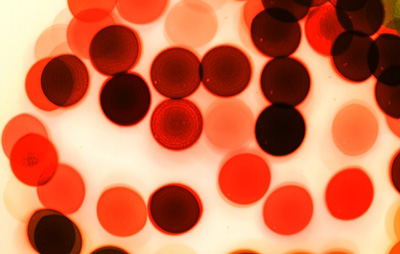 Baxalta has submitted a Marketing Authorisation Application (MAA) to the European Medicines Agency (EMA) for approval of Adynovi, an extended circulating half-life recombinant Factor VIII (rFVIII) treatment, for paediatric, adolescent and adult patients with haemophilia A and for use during surgery.
Currently licensed in the US as Adynovate [Antihemophilic Factor (Recombinant), PEGylated] and under regulatory review in Japan, Canada and Switzerland, Adynovi is the only rFVIII treatment for haemophilia A developed based on the demonstrated efficacy of Advate [Antihemophilic Factor (Recombinant)].
Adynovi is built on the full-length Advate molecule, a leading treatment for haemophilia A. The therapy leverages proprietary PEGylation technology designed to extend the amount of FVIII available for use in the body. The technology was selected because it maintains the integrity of the parent molecule (Advate) and reduces the time at which the body clears Adynovi, resulting in an extended circulating half-life. This proprietary technology has been used for more than 15 years in a number of approved medicines that treat chronic or serious conditions.
MAA based on data from three Phase III trials of Adynovi
Commenting on the announcement, Brian Goff, executive vice president and president, Haematology, Baxalta, said: "We are dedicated to bringing Adynovi to haemophilia A patients all over the world. As we build on our market-leading portfolio of direct factor replacement treatments, we continually bring new options to haemophilia patients, empowering them to manage their haemophilia, with their caregivers, in the way that works best for them."
The EMA filing is based on data from three Phase III clinical trials. Adynovi was studied in patients aged 12 to 65 years, in a prospective, global, multi-centre, open label, non-randomised study; in patients 12 years of age and younger, in a prospective, uncontrolled, open-label, multi-centre study; and for the perioperative control of haemostasis among 15 patients with severe haemophilia A undergoing surgical procedures.
Related topics
Related organisations