Sanofi makes huge investment in the future of biologics
Sanofi has announced plans to invest €300 million to expand its manufacturing and commercial capabilities at its site in Geel, Belgium.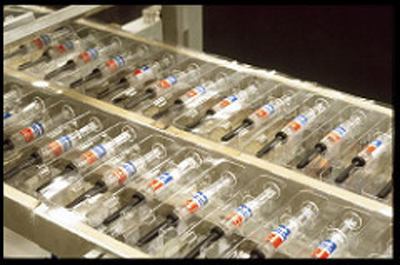 Copyright: Sanofi Pasteur
Sanofi has announced plans to invest €300 million to expand its manufacturing and commercial capabilities at its site in Geel, Belgium.
Sanofi updates and expands
Through the investment, Sanofi plans to adapt and expand existing production capabilities to support its pipeline of monoclonal antibodies. Updates to the existing facility will include the development of new laboratories focused on quality control and manufacturing sciences.
"This investment not only strengthens our goal of becoming a leader in biologics but represents our focus on patients' needs," said Philippe Luscan, Executive Vice President, Global Industrial Affairs and President of Sanofi in France. "We have a robust development pipeline of biological molecules, including monoclonal antibodies, and this investment furthers our work and expertise in key disease areas such as cardiovascular disease, rheumatoid arthritis, and atopic dermatitis. This is an exciting opportunity for our site in Geel and we are very pleased with the support we received from the Government of Flanders, the Flanders Investment and Trade and the Flanders Entrepreneurship agency."
Flanders provides financial support
"As an open economy, Flanders thrives on international trade and investments," said Geert Bourgeois, Minister-President of Flanders. "Life Sciences is a sector with many innovative opportunities, not only for multinationals but also for small and medium sized enterprises. Locally, we have succeeded in attracting significant investments and the Government of Flanders is right to keep investing heavily in this sector. Sanofi's decision to select Flanders reinforces our expertise and professional talent to support these types of investments."
Sanofi building on success
The global healthcare leader and its specialty care global business unit, Sanofi Genzyme, have already invested €600 million in the Geel site, which began industrial biotech activities in 2001. The site is currently responsible for the global production of a protein therapy for Pompe disease – a rare, genetic muscular disease that is often fatal.
Through this latest investment, the state-of-the-art facility will add more than 8000 m2 of manufacturing floor space, enabling the site to increase its overall production capacity and diversify to other drugs and therapeutic areas. This will strengthen its aims to launch several biologics over the next few years pairing technology, cutting-edge manufacturing and operations capabilities to deliver high-quality products to improve patient outcomes.
Related topics
Related organisations